Joined

Jul 15, 2015
Posts

903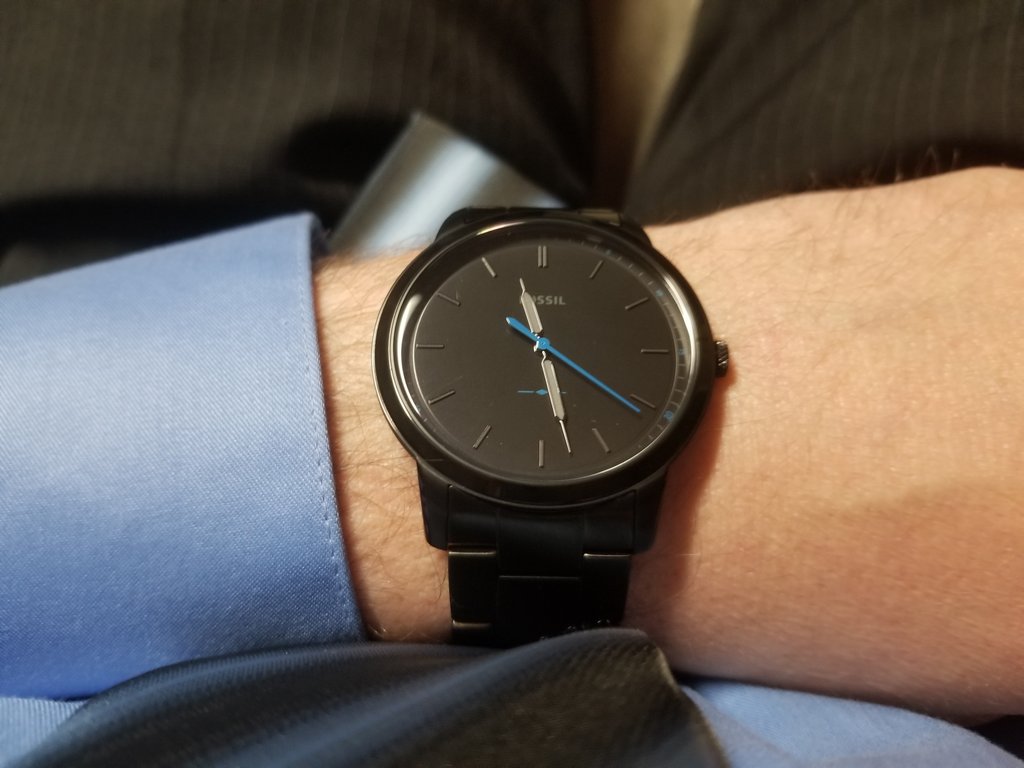 I don't like this watch at all. First of all, it's a quartz. I bought it at Macys or JC Penny a few years back because I thought it would pair well with a black or grey suit and blue shirt. And it does. But I assumed it was a mechanical, not a quartz. It's only a few years old, and the battery is already nearly dead. It stopped and restarted by itself this morning.
Also, it's uncomfortable, and has no micro-adjustments. So you have to remove links, and it's either super tight or a bit sloppy. Fossil is the worst. Haha
Whatever, I mean, it was fairly cheap if I recall, under 200 or so, but still, the quality is shit. But damned if it doesn't look good with this suit and shirt, and that was the whole point anyway.