Tung Fu Rue's Prize Student

20 Year Member
Joined

Oct 3, 2006
Posts

6,780
Original sales thread in reference
I recently sold this PS3 on the forums to member MJ1984. This system was in excellent condition and fully working at the time.
I shipped the system to the seller on 6/4/2012, and asked that he report to me when it arrives (pretty standard).
On 6/13, I receive this PM from him:
Hey there,
I just played the PS3 today for the first time, and it worked for 30 minutes before shutting off and giving me the yellow light of death. Seems like the re-flow fix is just a temporary fix for the yellow light - did it die on you before? Anyway, I'd like to send this back to you if possible. Let me know.
-Matt
After some back and forth correspondence, I agreed to attempt to repair the system. This was the PM I sent in regards to the agreement.
Matt,

I am OK with that, but I can't guarantee that it will work, or for how long it will work. If you are OK with that, then send it to me and I will reflow the chips for you.

The issue may not be the GPU or CPU in this case. The large PS3s also suffer from power supply failures, so that could be another issue. The yellow light is just a "general hardware error".

-Rob
The PS3 arrived, and the box showed no signs of physical damage. When I pulled the system out of the box, the card reader door plate was missing, and there is a large scrape near the power/eject buttons.
I inquired as to what the damage was from, and he implied that it arrived damaged. He assumed that this was the condition the item was in when I had it.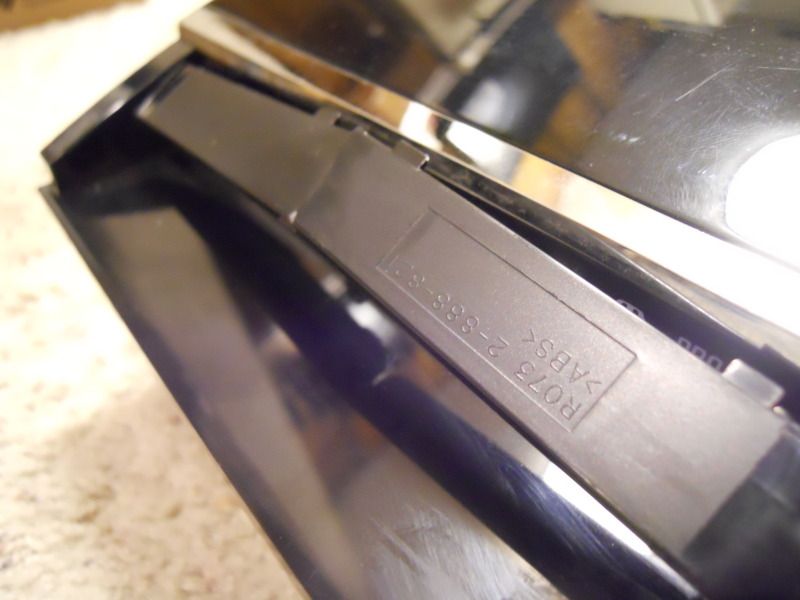 Yesterday, I sent him this PM:
You didn't tell me about it being damaged when you got it. I would have noted that the console was damaged in my sales thread.

It couldn't have happened in shipping. There is a large scrape near the power/eject panel, almost as if something was dropped on it while it was outside of the box.

Considering that the condition of the system is worse than the condition it left, I do not feel comfortable even plugging this thing in to test it. I am going to mail this back to you as it is.

-Rob
To which he replied:
So you are not going to do what we agreed upon and fix the broken PS3 you sent me? I was giving you the benefit of the doubt when I received the system - it had a broken card reader door that likely happened during shipping, no big deal. The scratches on the system I assumed were due to wear from a system that had been previously repaired, also no big deal. I'm sure the scratches were there when you sent it to me. I played the system for 30 minutes and it died on me. That's pretty god damn close to dead on arrival sir. I've been a member of these forums since 2005 (longer than you have) and my feedback score is flawless (identical to yours). Why would I lie about this? If you don't go through with your end of the bargain, I'll be forced to attempt to get my money back from paypal for sending me a falsely advertised item.
Now, I have traded on this forum for years, and I have never had any problems with any transactions on this forum. I have sold PCBs that are far more expensive than a PS3. Obviously, I am not out to steal anyone's money.
However, my issues are:
*The damaged console was never reported to me
*The PS3 worked upon arrival as stated by the buyer. The failure is still unknown
I want to be as fair as possible, so this is where I want to ask the forum for their opinions. If I am not being fair, please let me know, but I want this to be fair for BOTH parties.
Last edited: