Joined

Feb 10, 2016
Posts

1,966
I have been able to download the Samurai Shodown Collection on the PC, and successfully extract all of the data out of the large bundled files that the game uses. Currently from what I can tell, the ROM data for the games is in an unusable state to us right now. It's formatted in a way that I haven't seen before. I'm posting this up so that more people can look at the data and we can hopefully get the ROM data into a format we can use and play outside of the SS Collection.
Here is a shortened Google Drive link to the data for Perfect/Final Edition that I have extracted from the game.
https://rb.gy/hhgj3k
In addition to the ROM data for the games, I've also been able to extract all of the artwork, music, and interviews found in the game. All of these are in usable formats and can be viewed on any PC.
Feel free to discuss efforts to make this data usable in this thread. Thanks.
6/13 Update: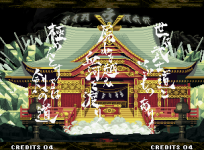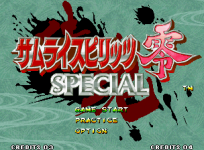 V Perfect/Final Edition P1 ROM download:
https://rb.gy/uuwjqe
Full working English story mode Samurai Shodown V Perfect .neo:
https://drive.google.com/file/d/1S7v7mZNmwmWWX6u511eECPq4RoYQ0mvZ/view?usp=sharing
Last edited: