So Many Posts
No Time
For Games.
15 Year Member
Joined

Jan 29, 2004
Posts

20,259
I sold this cab to him a long while back. I have to tell you I purchased this from a gentleman who was stationed in Japan, and according to him, this cab never saw an arcade. I cant remember, but when I sold it, I think it only had maybe 500 plays on it or something like that.
I remember when you sold this cab, it was 1300 and the picture had ESPrade playing. If I'm right you sold it with the PCB as well, right?
As far as size here's a pic of me next to OMFG's cute. I'm 5'10" just about average size.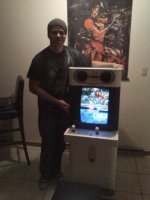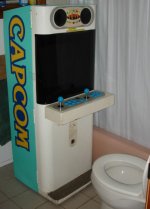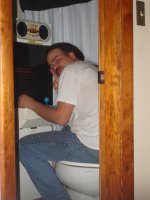 Enjoy!
Last edited: