Basara's Blade Keeper

Joined

Nov 4, 2003
Posts

3,676
I hate you guys. All of you. SERIOUSLY.
It was a simple thing, really; all I wanted was to find out how the wiring works in big reds where the mini-marquee lights up depeding on which game was active, and maybe finding a finding/making a hack for my cute little 2-sloty MVS-mini...
Then I found
this thread
.
Something
happened
...
Something that I can only describe as a
MADNESS
overcame me. I decended into a frothy
mania
.
Almost immediately after reading that thread, i was going all over town looking for digital frames. Unfortunately, due to the MVS-mini's smaller size, and subsequently smaller marquee, there are only three sizes of frame that would work: 5", 5.6"/6" and 7".
in this case, progress is working against me; the first-generation of digital frames were all between 4" and 8", while we're coming into either the 3rd or 4th generation, where bigger (or smaller, in the case of the key-chain-sized frames) is the "new hotness" and the most desireable frames for this application are "old and busted," in the industry's eyes.
Well, not letting that stop me, I checked Ritz (Wolf) Camera, Radio Shack, Bestbuy (ick), and Wal-Mart (double-ick). None of them had anything that was workable, although Radio Shack had a 14"-widescreen frame on clearance that could work nicely in a seperate project, it was way too big for this project for the mini.
Then.. I remembered someone mentioned Target. I went to the electronics department, and low-and behold...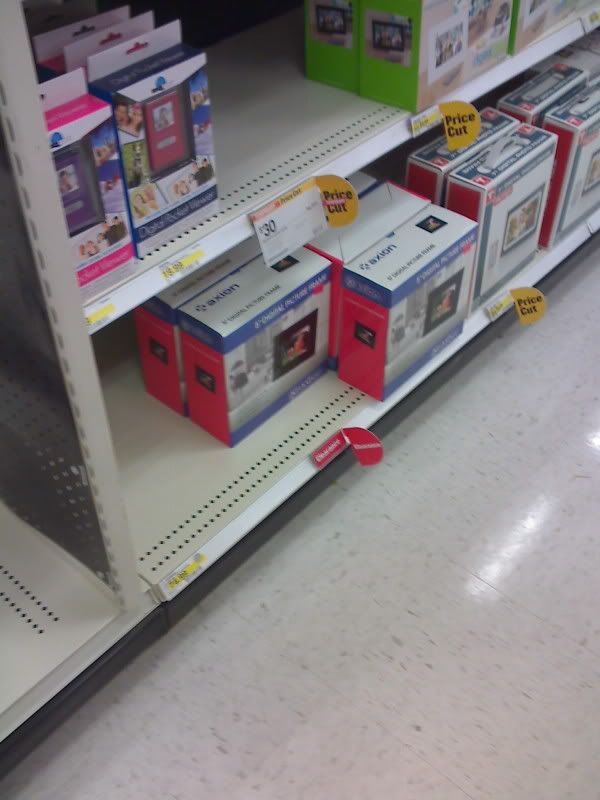 On the bottom shelf, Trutech (Target brand) 5" frames. 8 of the bastards. What's more: the're all half-price clearanced!
I snatched one up, and immediately took it home.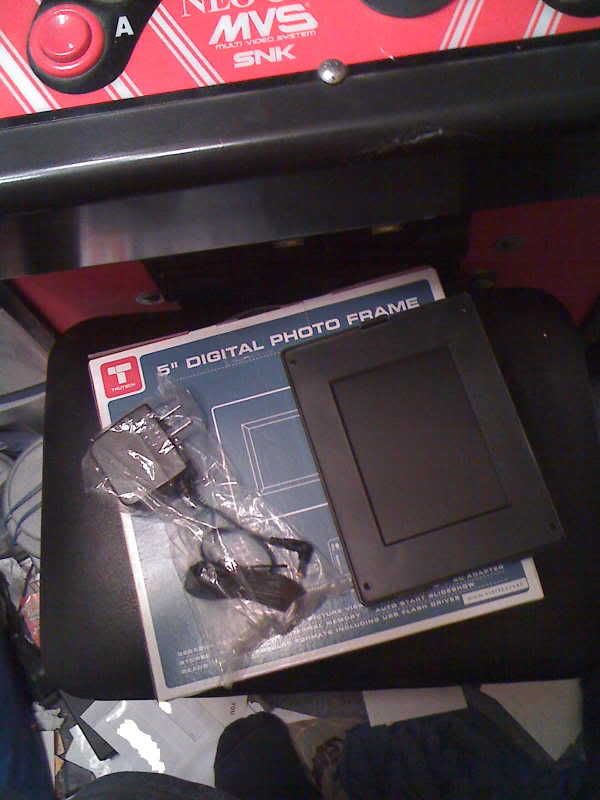 Tretech isn't the best quality (to be honest, most of the reviews I've read said that their stuff is crap) and heat-death is a serious problem. So, if you're considering using them for your 4-slot or 6-slot, I'd advise rigging up some kind of blower-fan PC-style cooling system.
Another problem is that they don't hold all that much: 11 images total. Fortunately, there's a way around that limitation: they take both SD cards and USB sticks for external memory. My plan is to eventually get a bunch of old 128meg-or-less SD cards cheap, and have one card for every MVS game I own (or plan to own). So, when I switch out a game, I switch out that game's corresponding SD card, which keeps everything nice, neat, and organized.
...but the most important thing for the sake of the project: IT FITS! (mostly). That's due to what I think best feature of the Trutech 5" is; the front faceplate is held on by just three plastic tabs. On most of the newer frames, the front faceplate is not really removeable (...at least, not without the help of a Dremel).
So, I just have to remove 1/4" of wood from both the top and the bottom of the marquee housing for a perfict fit.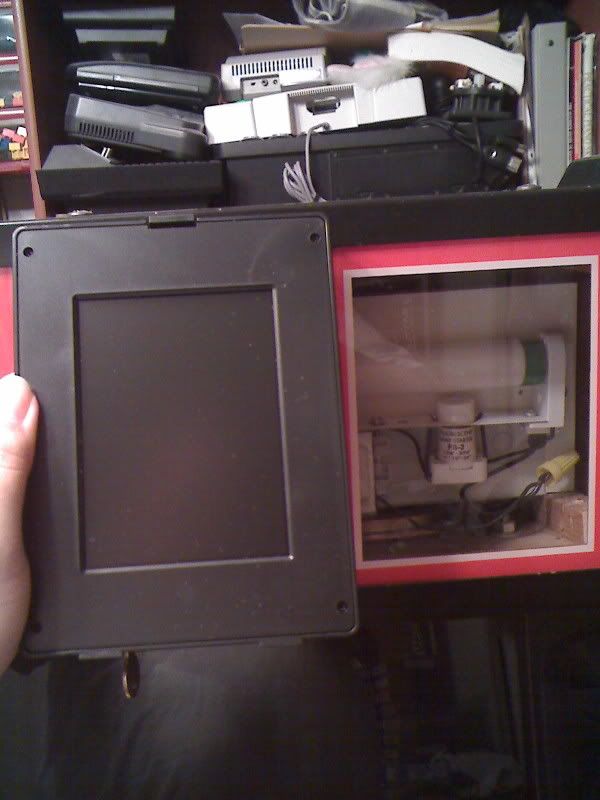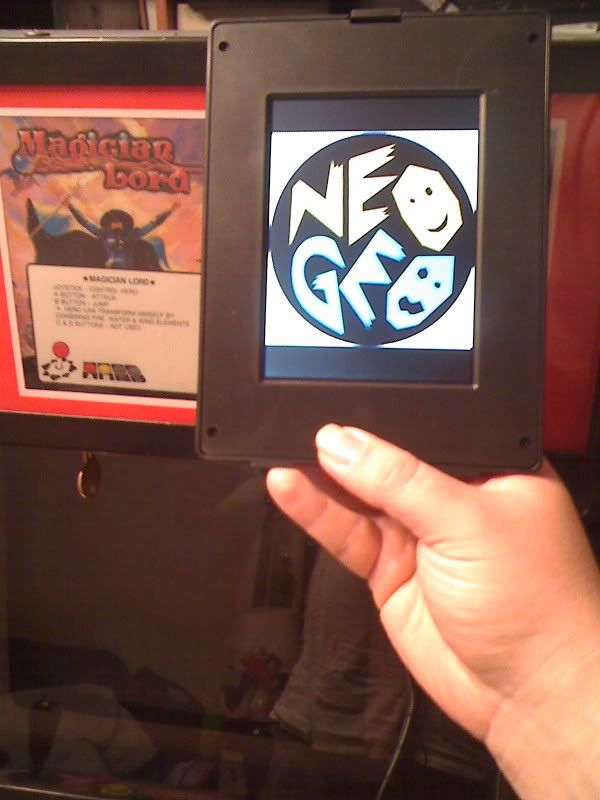 ...but before any cutting, I need to properly mark everthing out: So, with the Grace of God, a ruler, a fine-tip Sharpie, and some masking tape, go I...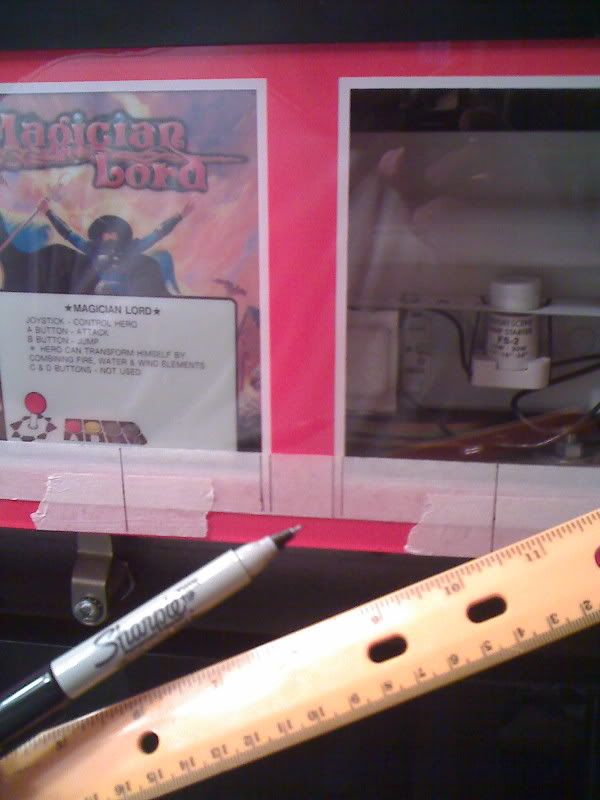 First off; I have to find the center for each frame, everything else I can just trace out.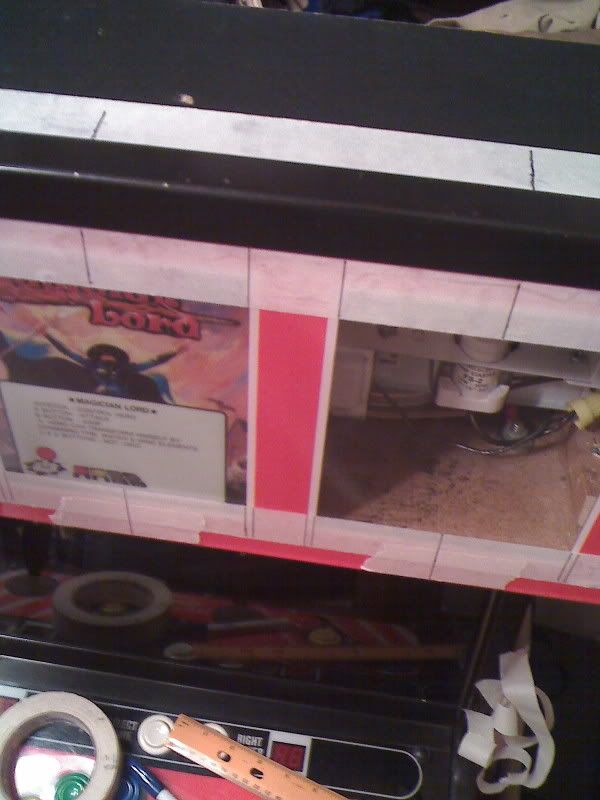 Mark off the 1/4"x5"x1/2" chunks that need to be removed.
(Photobucket is being retarded)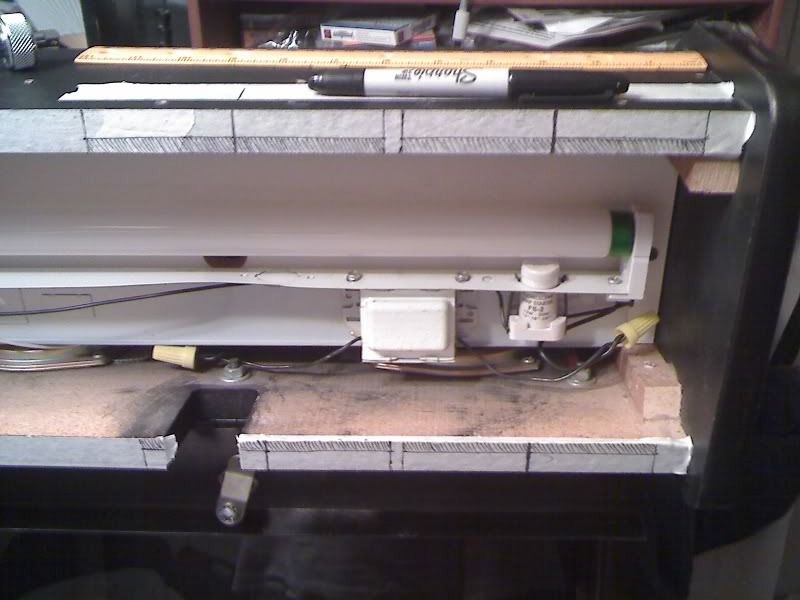 It would've probably been faster and cleaner to shape these sections with a router with a template, but I'm pretty handy with just a drill and chisels.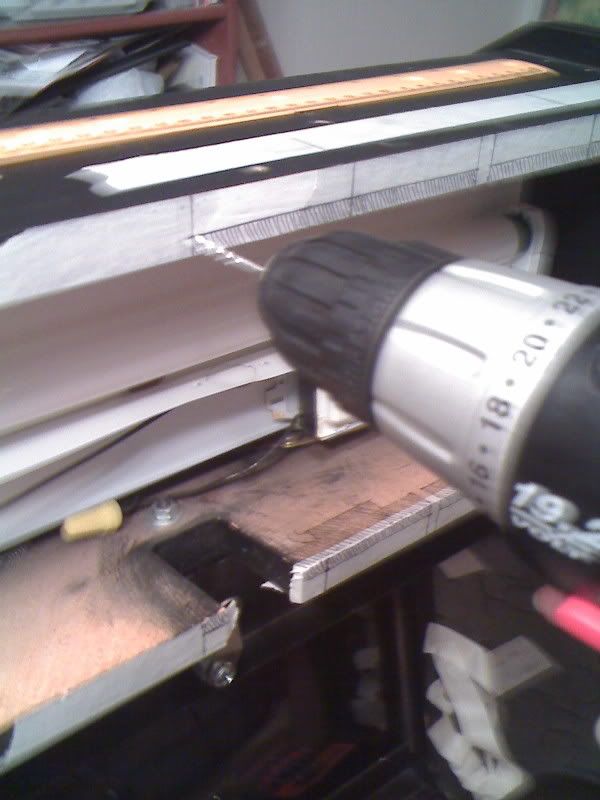 I'm trying for a straight line for clean tear-out.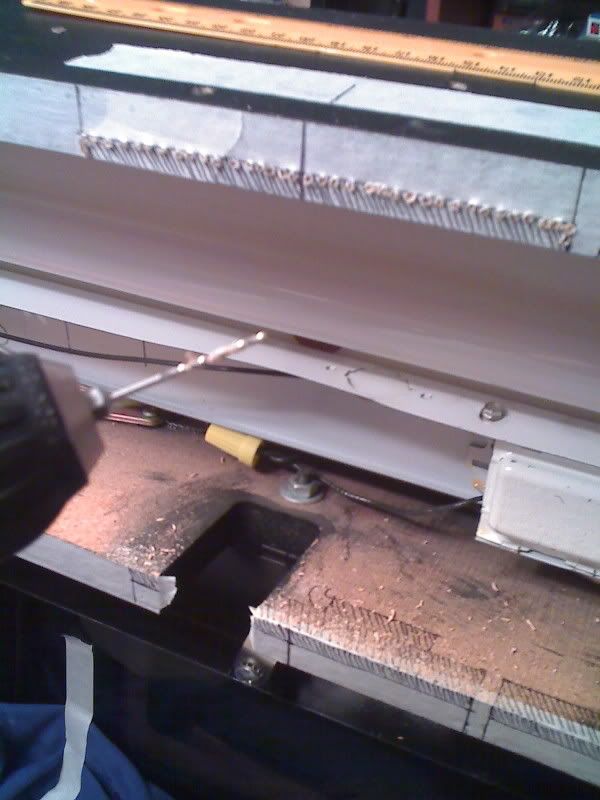 "tap tap tap tap TAP TAP tap tap..."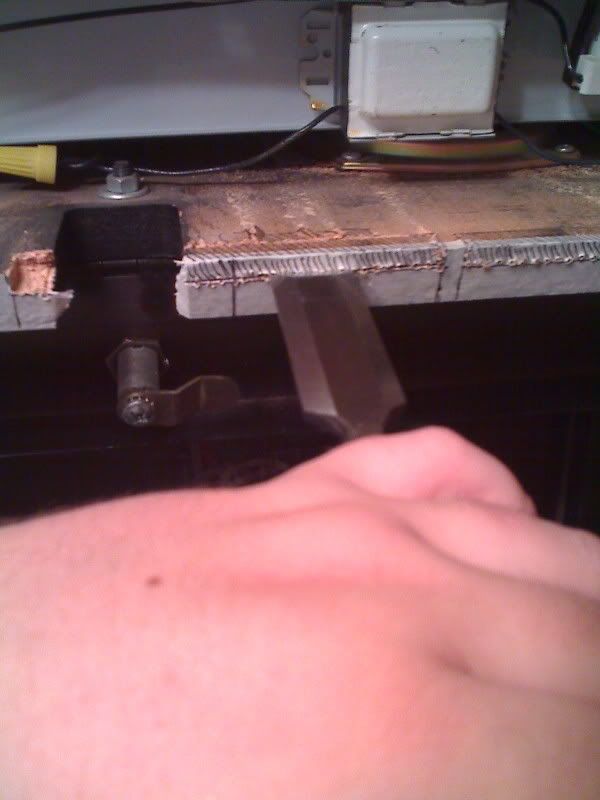 Now, make room for the faceplate tabs, SD card port, and power cord.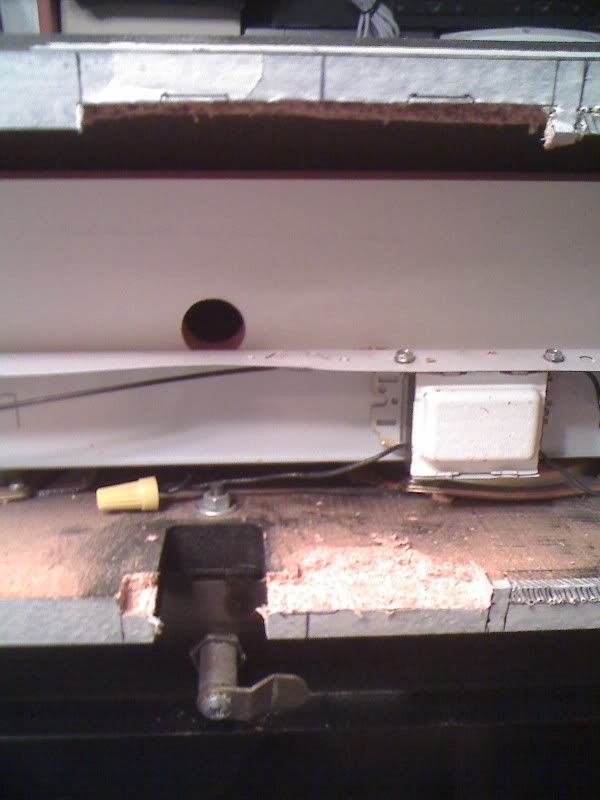 "IT FITS! GENIUS!"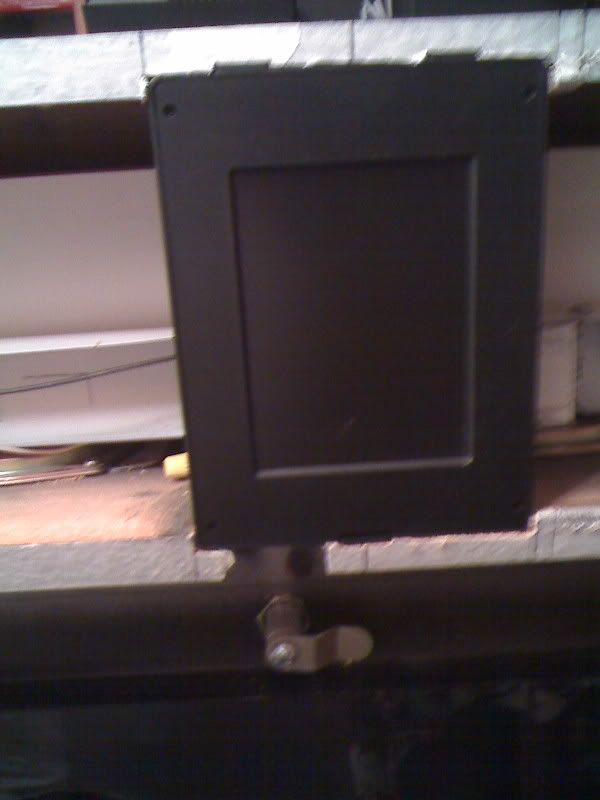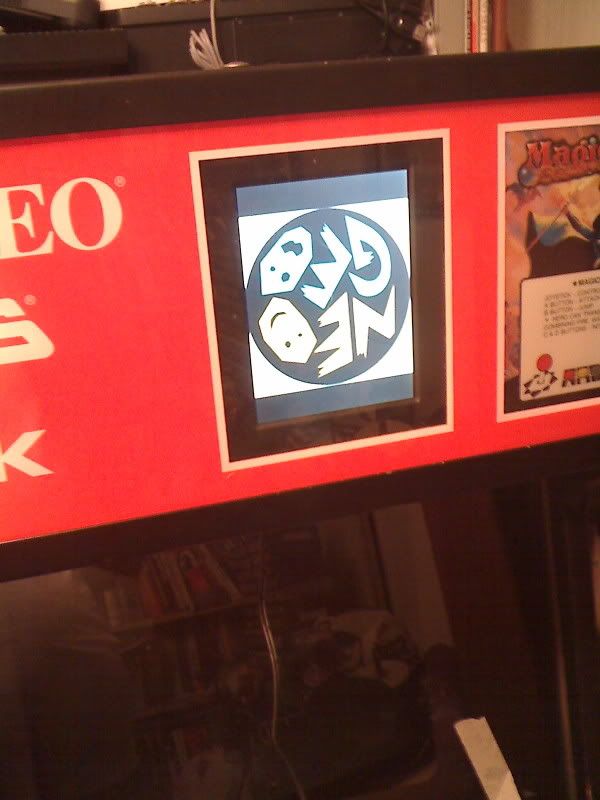 Remember to protect your front panel, that particleboard sawdust likes to get eveywhere.
The next day, I do the same thing for the second screen (no pics, because it's basicly doing the same thing).
Now power: The frames require +9VDC provided via wallworts, which means I have to splice into the mini's internal A/C power source. I run the cords down through the mini...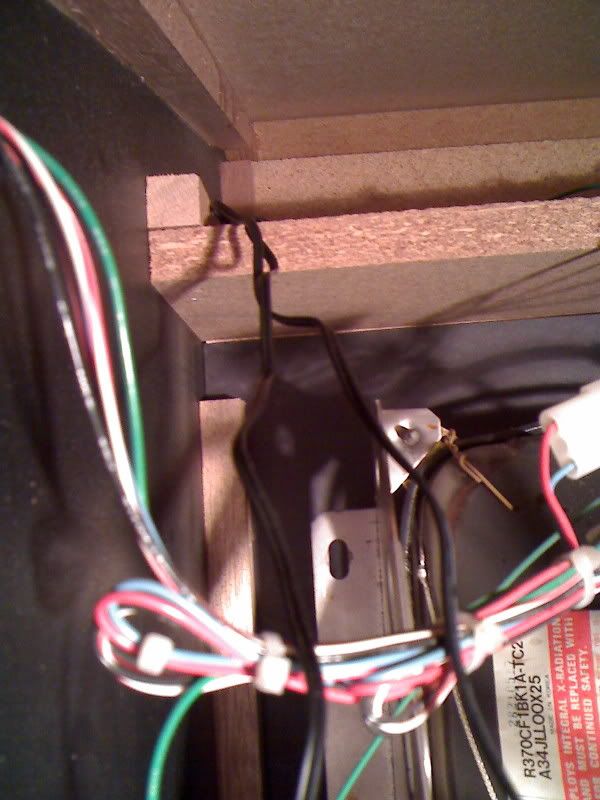 ...cut-and-strip a cheap 3-plug extension cord ($1.42), and splice it into the A/C isolation-transformer. Simple, really. Just plug in and everything is good.
I'll tack down the cord later.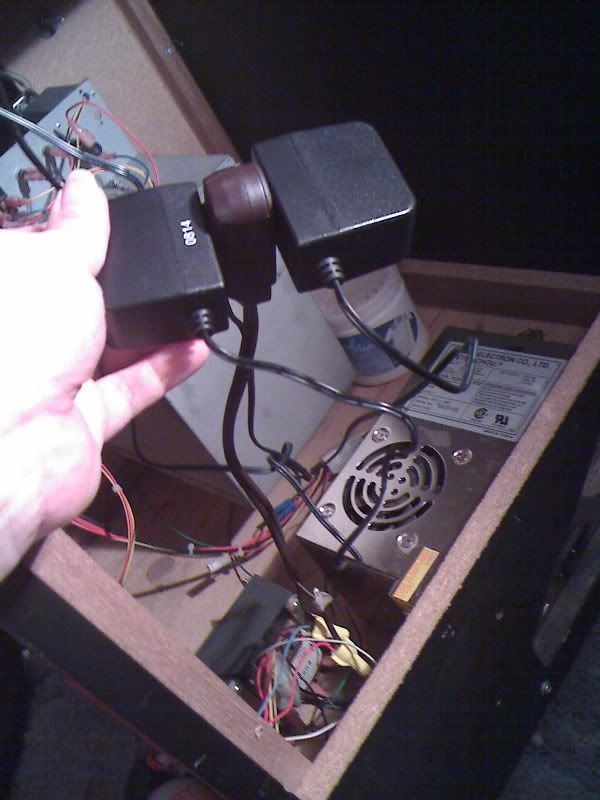 It's almost done, except for replacing the lock. The tumbler for the marquee lock is 1-1/8", which is too tall, and bumps into the frame when I close the marquee access door. I'm gong to order
new, smaller, tumblers from happs
, but not this second (I also want to get some
cup holders
). So, until i get the lock replaced I have a modified wire coat hanger holding the door closed. It's a kludge, but it works.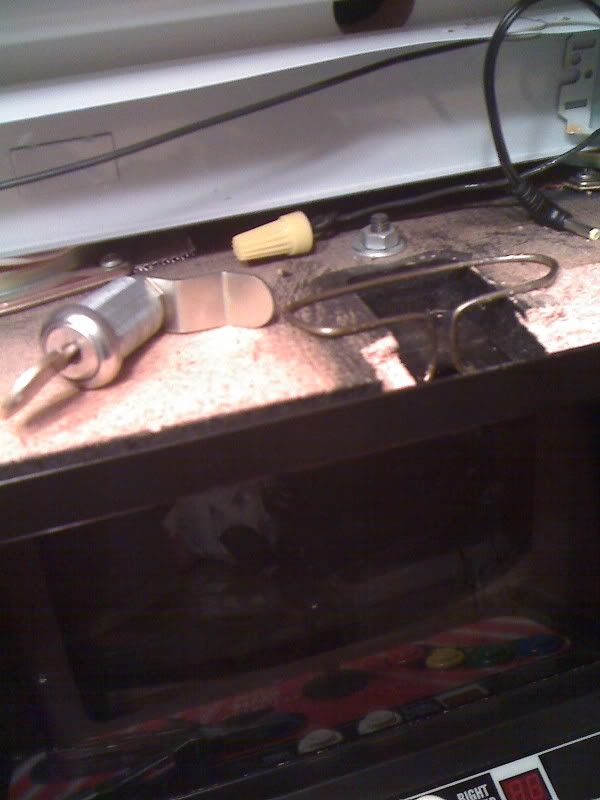 "
...TO DESTROY ALL ENEMIES!
"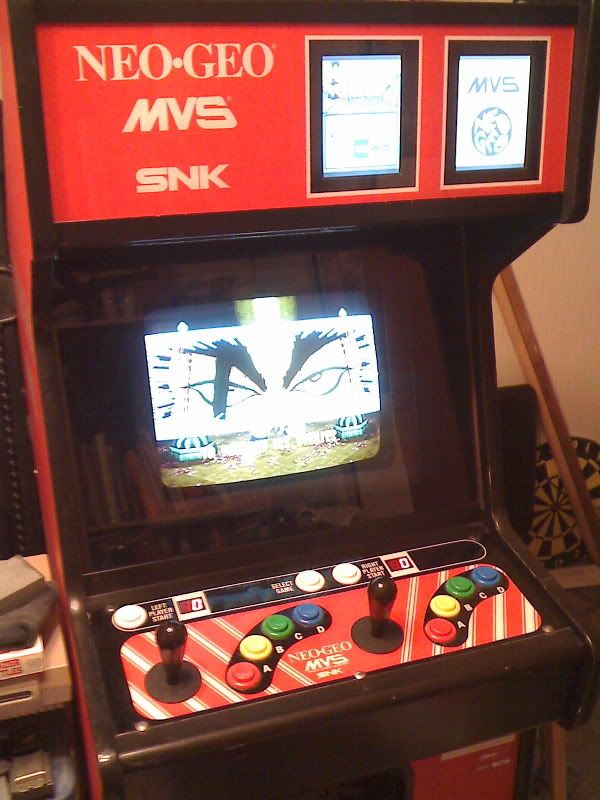 So, what do you think?
Last edited: