***ALL SALES ON HOLD UNTIL THE NEW YEAR***
To save replying to the PM's I've had, all sales are on hold until the new year as I'm not going to have time to ship anything. Some unexpected work commitments and us being abroad over the holidays means I'll start listing items at the end of January at the earliest. Thanks for any interest.
Due to the advent of everdrive style action at last on AES, it's clear out time! Will list one or two carts at a time as I don't have time to do tons of packages every week, but most of these will go -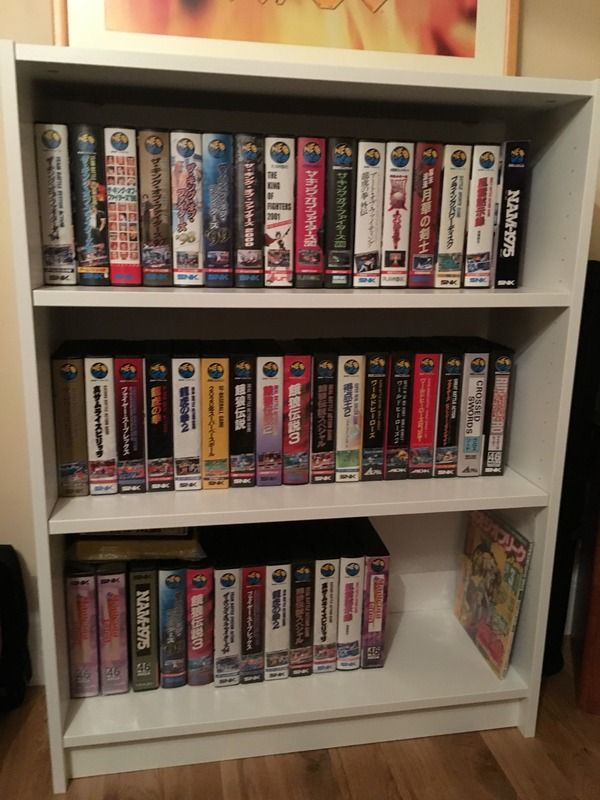 **PLEASE NOTE**: Prices given are PP gift or plus fees on buyers End if they don't want to use gift. The fees I paid on the Matrimelee sale were a bit much for my liking, but honoured as I hadn't mentioned payment stuff when it sold.
Japanese Last Blade AES 」230 + shipping at cost to any destination, buyers with forum history only though. And not history that says you're a c***.
Sold:
Matrimelee AES 」500
Omega CMVS, stick and metal slug.
Last edited: