Crazed MVS Addict

Joined

Jun 2, 2015
Posts

141
Hello all!
I'm fairly new to this forum, and wanted to somewhat introduce myself. I've been collecting for years, but recently downsized (de-fluffed) my collection. I was on a few-year hiatus on major collecting back in college, but I've been at it full time for the past few years.
I mostly like to collect consoles/hardware. As far as games go, I mainly collect Neo Geo and TurboGrafx 16/PC Engine. I also enjoy fixing game systems, and doing mods on said game systems.
I do both on Instagram under the name @Retro_Tech_Rewind. I'm actually an Electronics Engineer by profession, so repair work and modding is a hobby of mine in my spare time when I'm home from work. I used to work in an arcade for a few years repairing machines and game boards. So if you need help or some insight on repairs to your Neo Geo stuff, or any other games/arcades, feel free to ask! Now, I design circuit boards and other equipment for a state department. I love doing what I do, and it keeps me busy!
Anyway, here's my collection so far. Questions/Suggestions for Organization/Insults are welcome of course

*Update* My AES Gold System! My holy grail of boxed consoles!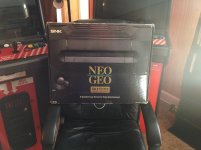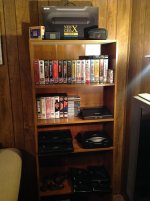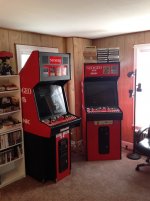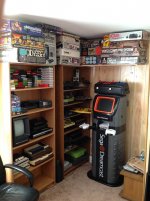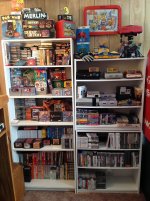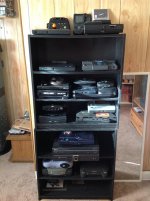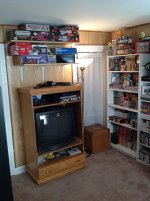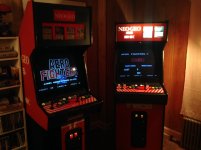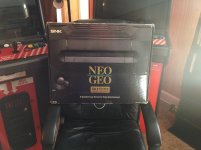 Last edited: