Astra Superstar

Joined

Jan 3, 2014
Posts

667
You guys have probably seen most of my stuff in my meeting pics, but here is anyway some updates to my stuff.
Let's start with my main gaming room / hackerspace and the arcade section.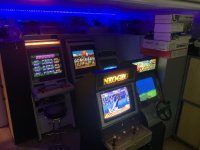 These are my current cabinets.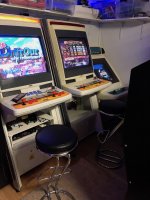 Naomi Universal with Naomi and also Jamma converter + scaler currently running Neo Geo. Another Naomi Universal with atomiswave inside it. OK Baby candy cab in Neo Geo use also.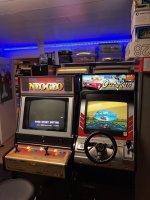 Euro Neo Geo 6 slot cabinet and OutRun.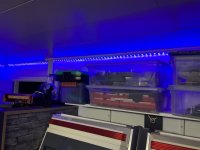 Some of the systems I can use with the cabs.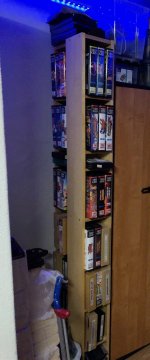 I don't much collect games, I use multicarts, flashcarts etc, but I have aquired few MVS cartridges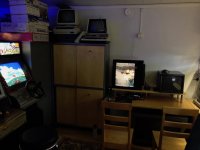 Here you can see my supergun station, I'm currently using B&O MX4000 as tated. Next to it is JVC broadcast monitor ready to be used with different systems.
You can also see some of my computers. Under those Commodore PETs, there are actually some systems that you probably know, X68000 pro and FM Towns II. But more about computers in my next post.