Bashful Neophyte

Joined

Oct 24, 2020
Posts

17
I finally got my first Neo Geo! Always been a fan, could never afford one until now.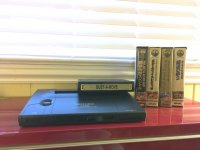 I've only got the cheapest, most common games for now. I also got myself a Furrtek MVS converter to open up the possibility of collecting arcade exclusive games, although I might just get a flash cart and call it a day.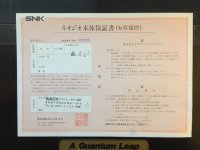 My AES came complete in a box. The icing on the cake was the warranty card, stamped with the original date and place of purchase. Some lucky one bought this on 1993/8/21 at an electronic retailer called Laox in Akihabara.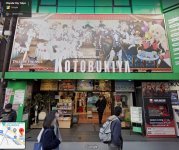 I looked up that address. That Laox store had moved, and the address is now a crafts shop called Kotobukiya... hey, I visited that exact store last time during my trip to Japan! It was interesting knowing where my AES came from, it may seem weird but it definitely feels like I'm starting to build a bond with it.
EDIT: are the attachment showing up for you guys? I could see my attached photos during post preview, but can't see them once I actually posted (appearing as links only, leading to the standard "no permission" page)
Last edited: