Tech Support Moderator,
20 Year Member
Joined

Aug 12, 2000
Posts

1,654
EDIT: Individual asking prices added. Pics of Sega knock-off cab added.
EDIT 2: Cabs are now in the Dunedin / Clearwater / Tampa Florida area.
---
I'm moving soon so I'm looking to sell my cabs.
Asking $2600 OBO for the
three
cabs as a bundle. Offers on individual cabs accepted.
Pick up only.
1. SuperNeo 29 Candy (Asking $1150)
2. SuperNeo 29 Type II w/ LCD (Asking $1350)
3. Knock-off Sega New Astro City (I think that's what it is) (Asking $650)
The keys sent with the Neo cabs were not the right keys so I can't get into the back or unlock the control panel and never bothered with picking or drilling them. They have been sitting in my basement since I bought them years ago and were in working condition when stored. The only thing I could get into was the PCB area. One pic doesn't show the front panel but it's included - just not in the picture / on the cab when the photo was taken.
Sent me an email at
jkurtz01@gmail.com
. Serious inquiries only please.
View attachment 26598
View attachment 26599
View attachment 26600
View attachment 26603
View attachment 26601
View attachment 26602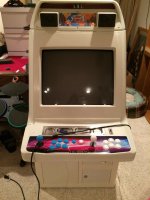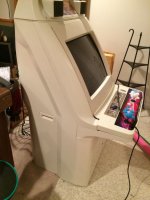 Last edited: