These anime were released a couple of days ago on official R1 DVDs courtesy of Discotek Media. I've watched both videos so here's my mini review and update to this original post. I'm also uploading screen caps comparing Viz Video's & Discotek Media's OVA DVDs.
This DVD release of The Motion Picture is easily the BEST in existence. The packaging states Fatal Fury: The Motion Picture was created from a new print and is presented in anamorphic widescreen. Finally, after 20 years we've gotten a vivid and sharp widescreen edition that's near Blu-ray quality. Apparently, even in Japan Fatal Fury: The Motion Picture doesn't even exist in anamorphic widescreen. The sound is fantastic too. I haven't uploaded any screen caps of The Motion Picture because it easily bests any previous DVDs of it. As I wrote, this DVD is in anamorphic widescreen and a new master; no proof necessary.
On the Discotek Media OVAs DVD:
The Good:
-Discotek Media is an awesome brand that deserves praise for giving us a respectable new release of this classic anime.
-The OVAs seem uncut and maybe more risque than the Viz release.
-The Joe Higashi fight scene is in it's original place during the OVA and not an Easter egg (it defaults to Japanese audio just for the scene so turn on those subs).
-Both OVAs have the original Japanese titles and text credits and no the dumbed-down for Amerika-jin audiences.
-Though not perfect, this DVD is still highly recommended because both of these OVAs are very entertaining and should be watched.
Bad:
--An old video master was probably used for this transfer; may be the only source Discotek had access to.
-Discotek Media's OVAs color is a bit washed out compared to the Viz DVD.
-The image is less sharp than the Viz DVD.
-There's rainbow banding on intricate line art such as hair.
Audio for both releases is fine, so no complaints there.
In this age it's becoming financially risky to produce physical DVDs of niche market anime because of internet piracy. I hope those with an interest in SNK and high quality vintage anime releases will BUY these DVDs. It will be money well spent.
Where to buy:
http://www.rightstuf.com/rssite/action/store/item/Item?ItemName=es083
http://www.rightstuf.com/rssite/action/store/item/Item?ItemName=es084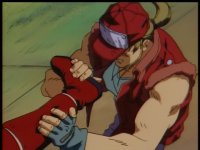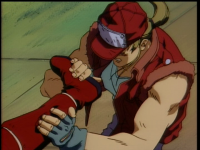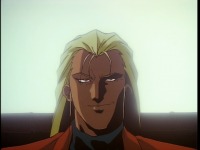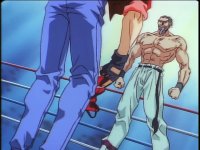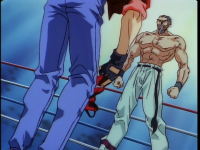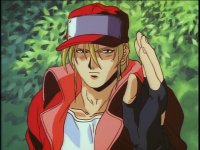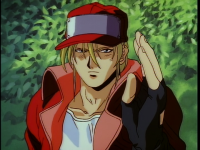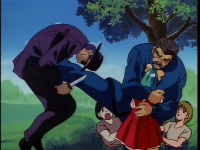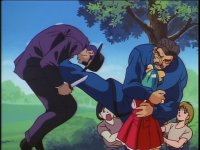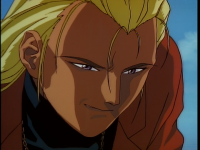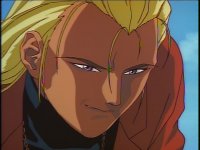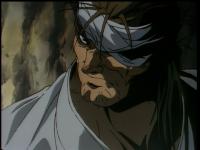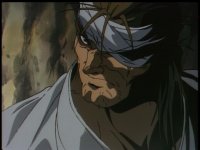 Last edited: