Hardened Shock Trooper

Joined

Aug 24, 2005
Posts

428
I got a lot of good reactions to the last big blue I made, and quite a few people approached me to purchase it. With that in mind I decided to make another...for the purpose of selling.
This is the cleanest cab we have made so far. A lot of things just came together even better than I was hoping. Probably right around 50-60 man hours went in to this puppy.
Anyhow let's get right to the pics!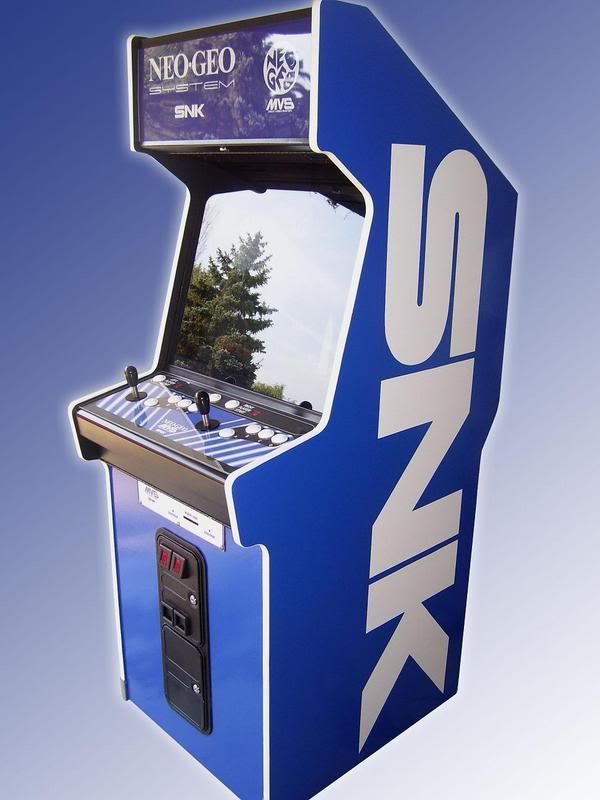 Here is the full cab. Completely custom art top to bottom, with an extreme attention to detail.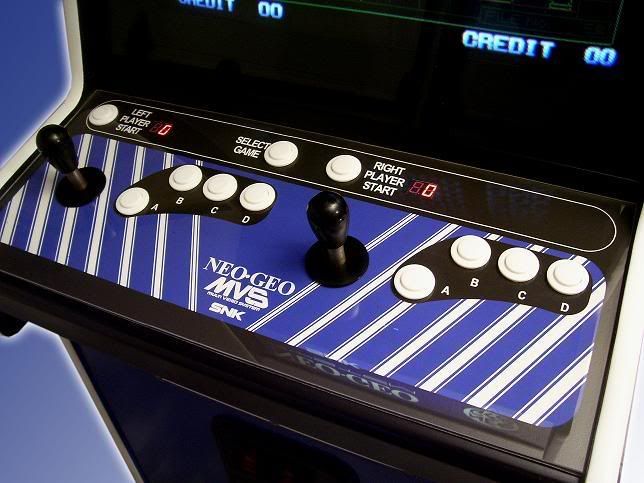 The control panel, fitted with brand new Happ's completion sticks and completely refurbished original sticks. Notice those LEDs and also NO bolts holding down the plastic and obstructing the cp.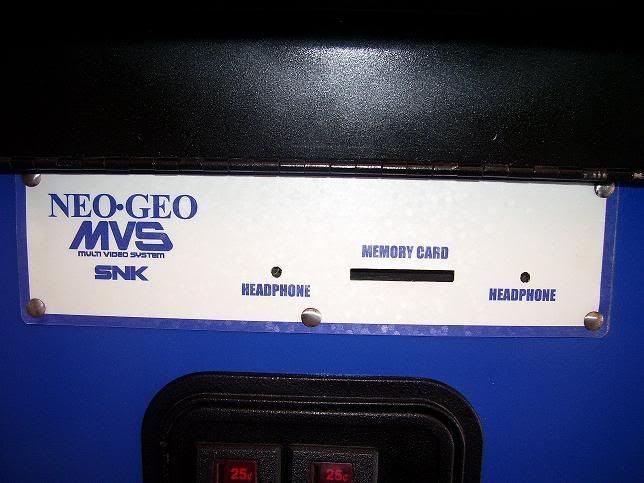 Here is what I thought one of the cooler elements was, a redone and updated memory card and head phone plate.
Also a brand new marquee, again custom made.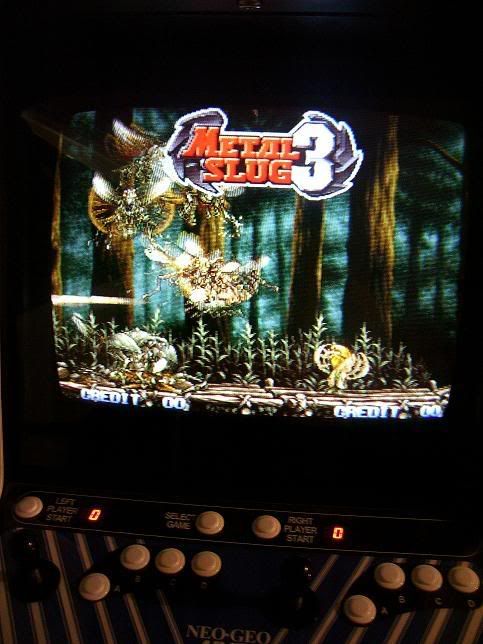 And a recapped, great looking Wells and Gardner monitor.
So here is the rundown:
100% custom cab
Brand New Competition buttons and completely refurbished original joysticks
2 Slot MVS board
Recapped, sharp and vibrant Wells and Gardner monitor
At this point, I can't really say a price because sooo much time and investment went in to it. So I would really appreciate all interested parties sending me an email (megaforcesystems@gmail.com) or a PM with offers. When making offers please consider the amount of time and effort that has gone into this cab.
Thanks for your time, hope to hear from you soon!!!
Last edited: