最性感的男人&#
20 Year Member
Joined

Apr 24, 2001
Posts

13,670
[highlight]
[EDITOR'S NOTE: Instant, hillarious, legendary, classic --all words that describe this thread. Due to some problems that arose as "teh drama" wore on, I had to "restore" this post based on a later quotations by another members as well as some help from other members who had the famous photo still in their cache. Just when you think this thread can't get any funnier, it does. Enjoy, and please have a normal vagina.]
[/highlight]
So, today's my birthday. The last girl I was with had problems with me and having sex. It hurt her to have sex with me...I say she was too small, she says I was too big. Whatever. Not having that problem with the new girl, so I say it's her.
So, in the mail today I get a birthday card from her. It said, more or less, happy birthday, I got a note from my gynocologist that I have a normal vagina. And sure enough, a FUCKING NOTE from her saying so! This is the craziest B-day card I've ever gotten.
If you don't believe me, I can get you a pic (I'll have to take itout of the garbage).... what a weird woman. And she wonders why I left?

EDIT: last name I did an edit so I'm not a complete bastard.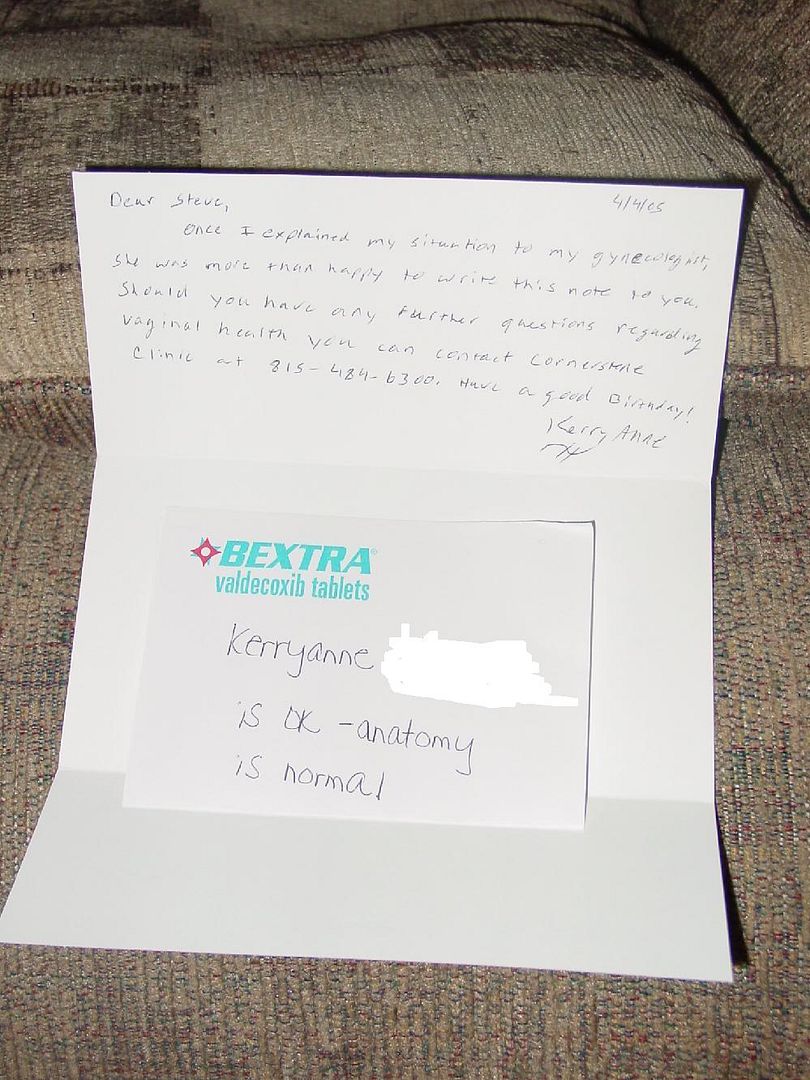 Last edited by a moderator: