Mr Neo Fix-it
15 Year Member
Joined

Nov 29, 2005
Posts

4,230
Time for a reminder that everyone should check their NiCd batteries for leakage!
The solder joint should look nice and shiny and the end of the battery should look clean, like this: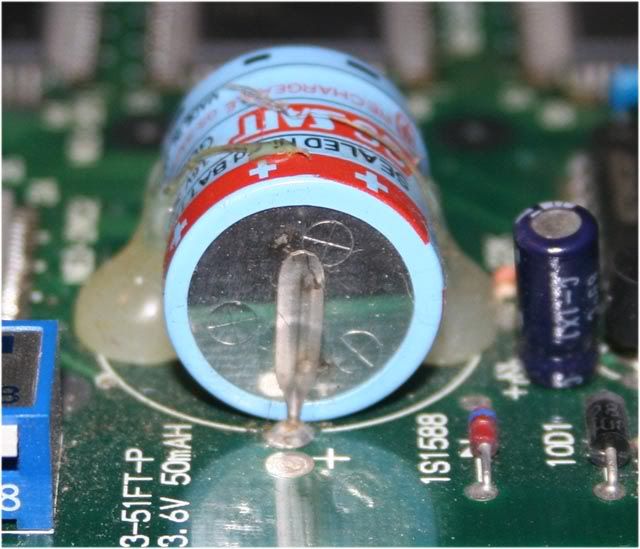 HOWEVER...
BOTH ends of the battery must be checked. If the Negative side looks like this: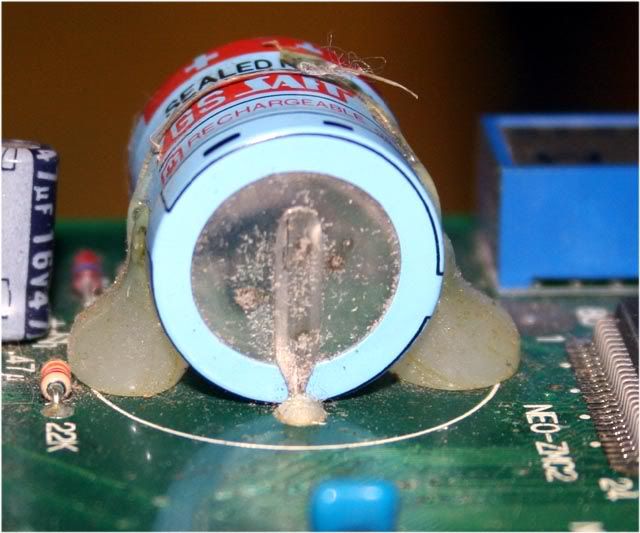 Then the battery MUST be replaced. Notice the fuzzy growth on the end of the battery? Is it dust? NO! The battery is leaking.
How can you tell it's not dust?
Easy. Look at the solder joint on the board. See all that crystalline fuzzy growth on it? THAT is from the leaking battery and is not dust. Compare that picture to the first one. Those are 2 pics from the same battery. BOTH solder joints should be clean and shiny.
This battery must be replaced. (and in this case was... this was a board fixed for a forum member)
If your board looks like this, then it may be too late to save:
If you have pictures of leaking batteries on your game board, post them up for everyone to see. Sometimes the only clue of a leaking battery is a discoloration on traces near it, such as when a battery just starts to leak on a 4 slot board.
RJ
Last edited: