Whilst Drunk., I Found God., Booze = Bad.,
20 Year Member
Joined

Dec 12, 2003
Posts

6,911
In my drunken unemployed freedom. (Was laid off if you missed that) I started a shirt site. The type I am into, super obscure and weird cult shit with a healthy amount of HK action and Japanese flicks, all mixed up with Japanese poster art. If you already were a victim of me plugging this on FB/IG, apologies. The shirts are super soft and nice quality, not typical Gildan nipple cutters. Super dope print quality.
Buy some shirts, put food and beer on my table.
https://asianshock.com/
https://www.instagram.com/asianshockshirts/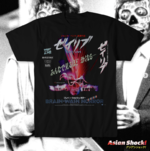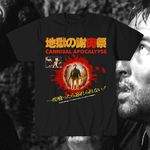 Last edited: