Hello all here are 3 29" CRT for SALE for $150 EACH:
x2 - 29" Curved CRT from Initial D3 Cab
x1 - 29" Flat CRT Wells Gardner w/ Digital Menu
Details:
Wells Gardner CRT has only color Blue, not sure how to fix. I believe you need to simply reflash one of the IC chips on the chassis. (Based on online research)
29" CRT monitors taken from an Initial D version 3 twin cab. Both monitors are working, but both need a recap. I purchased the recap kit for both with the plan of doing it myself, but never got around to it. The recap kit is included for each monitor. They have a vga input, pretty sure they only work with 31khz signal. They have Initial D screen burn. I am including a cap kit with the initial d monitors.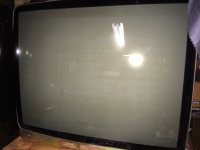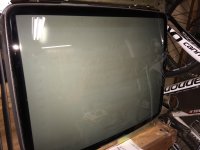 ===
Crazy Taxi SOLD for $600
Last edited: