Trying to clear out some stuff I don't use to get some stuff I will use. I have lots of console stuff that I was running in The Game Room arcade each month, but I bought a bunch of machines a few months back and have since done away with the TVs and consoles for Game Night. Now I want to improve the machines I have so I am selling off a lot of the console stuff to pay for the repairs and maybe add another cool machine. Feel free to ask any questions or make a huge baller bundle offer…
NES Toploader…RGB modded with SNES style multi AV port. 3 way palette switch. $450 shipped for the console, ac adapter, and Insurrection Industries SCART cable. 3 OEM dogbone controllers available to be purchased with the console for $25 each.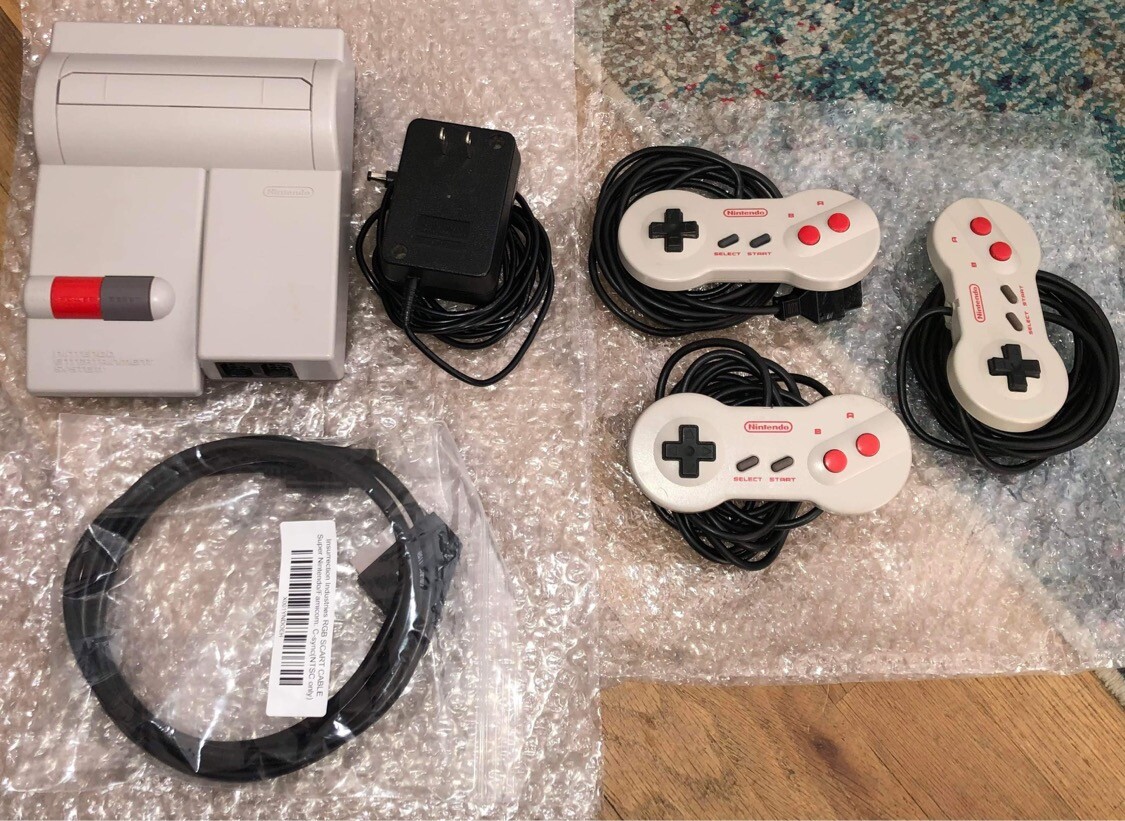 Nintendo Virtual Boy…includes console, controller, ac adapter, and stand. System has been solder fixed and both lenses are working great. The badge that holds the legs on the stand was broken over the years of taking this console to conventions. I installed a new 3D printed badge today. The original badge is included too. $475 shipped. Also available is the FlashBoy Plus cart. Works great. Currently has VTetris on it that I ran for the last time it was at a convention. It's $275 additional.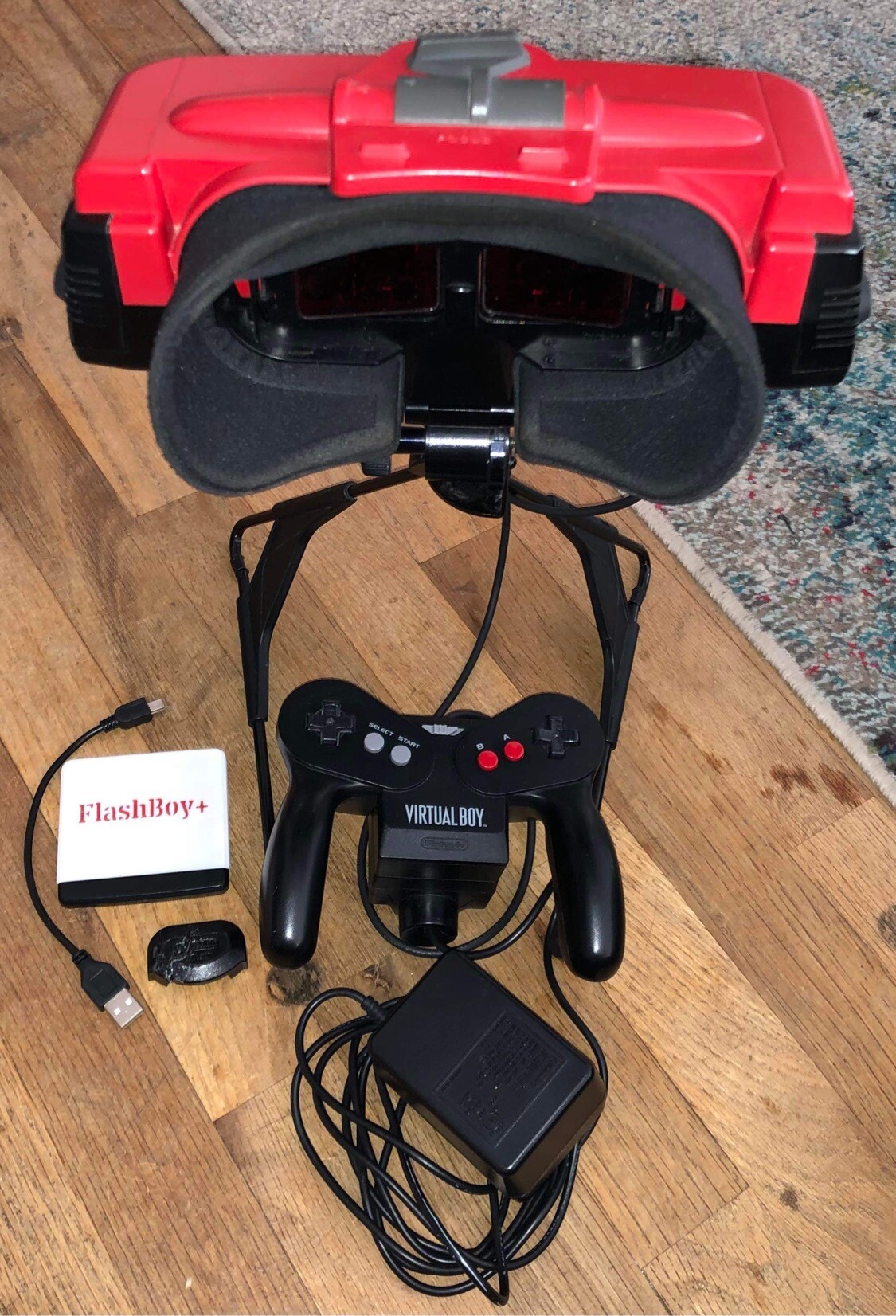 Nintendo Switch games:
Switch Console, extra JoyCons, and Paper Mario are gone….
Arms $30
Harvest Moon One World $30
Animal Crossing New Horizon $36
ClubHouse Games $25
Zelda Link's Awakening $30
Minecraft Story Mode Complete Adventure $65
Hyrule Warriors Definitive Edition $47
Splatoon 2 (loose) $25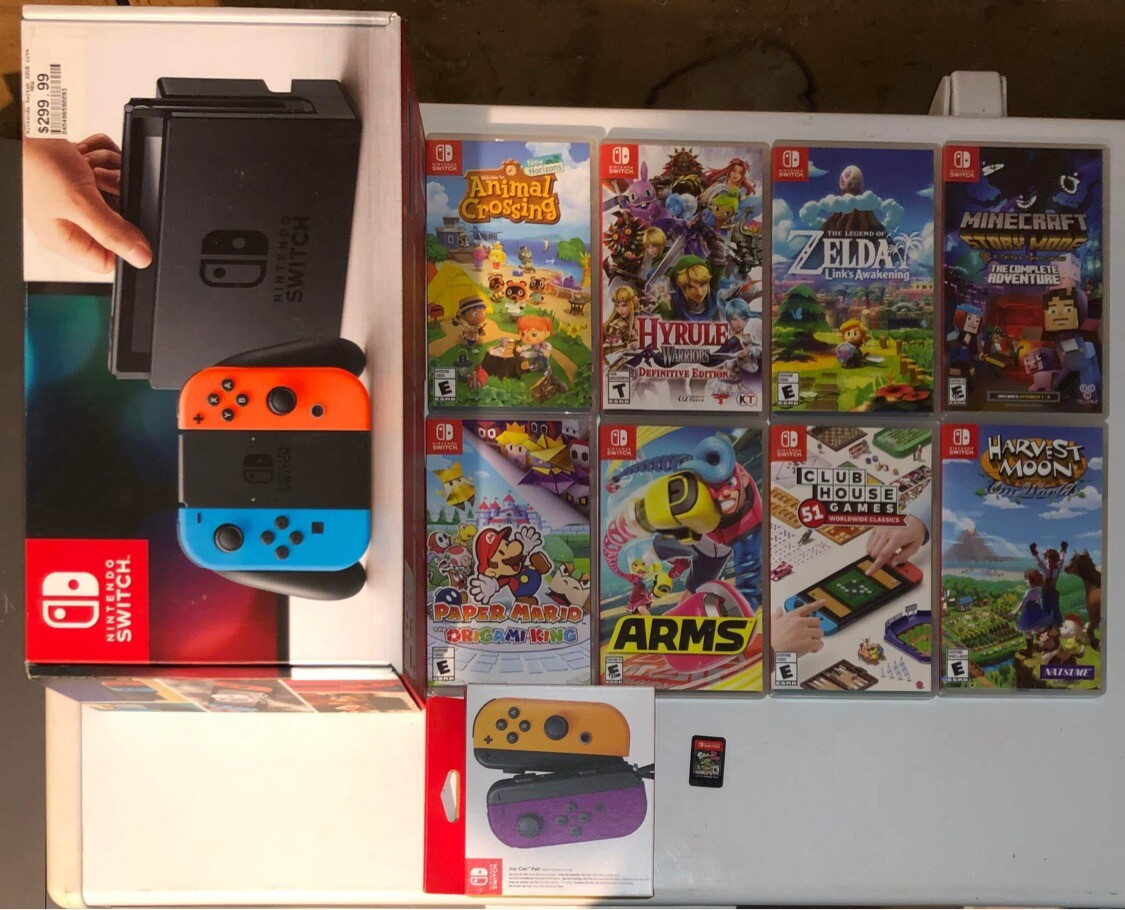 SNES games:
Tetris & Dr. Mario $20
SOLD Tetris 2 $10
Aerobiz $33
MTV's Beavis and Butt-Head $17
Lester the Unlikely $13
The Simpson's Bart's Nightmare $27
SOLD Mighty Morphin' Power Rangers
The Simpsons Bart's Nightmare $24
SOLD Krusty's Super Fun House $14
Ms. Pac-Man $10
Batman Forever $7
Zelda A Link to the Past (damage in cart) $30
Illusion of Gaia $35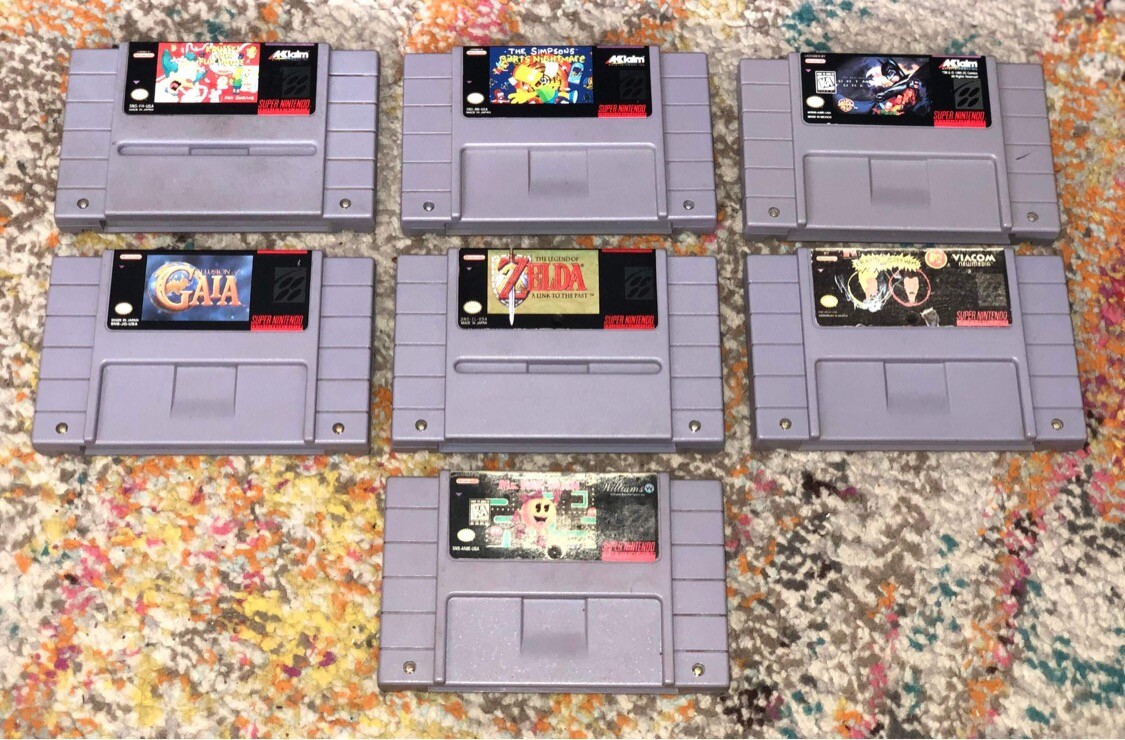 For sale is Android Assault for the SEGA CD. It is CIB. However, the arts are water damaged, stuck together, and torn. The case has the usual cracks. The disc has light scratches, but not bad. Game is tested and working like it should. Because of the condition of the case and the arts, the price is $135 shipped. Check out the pix and feel free to ask if you have any questions…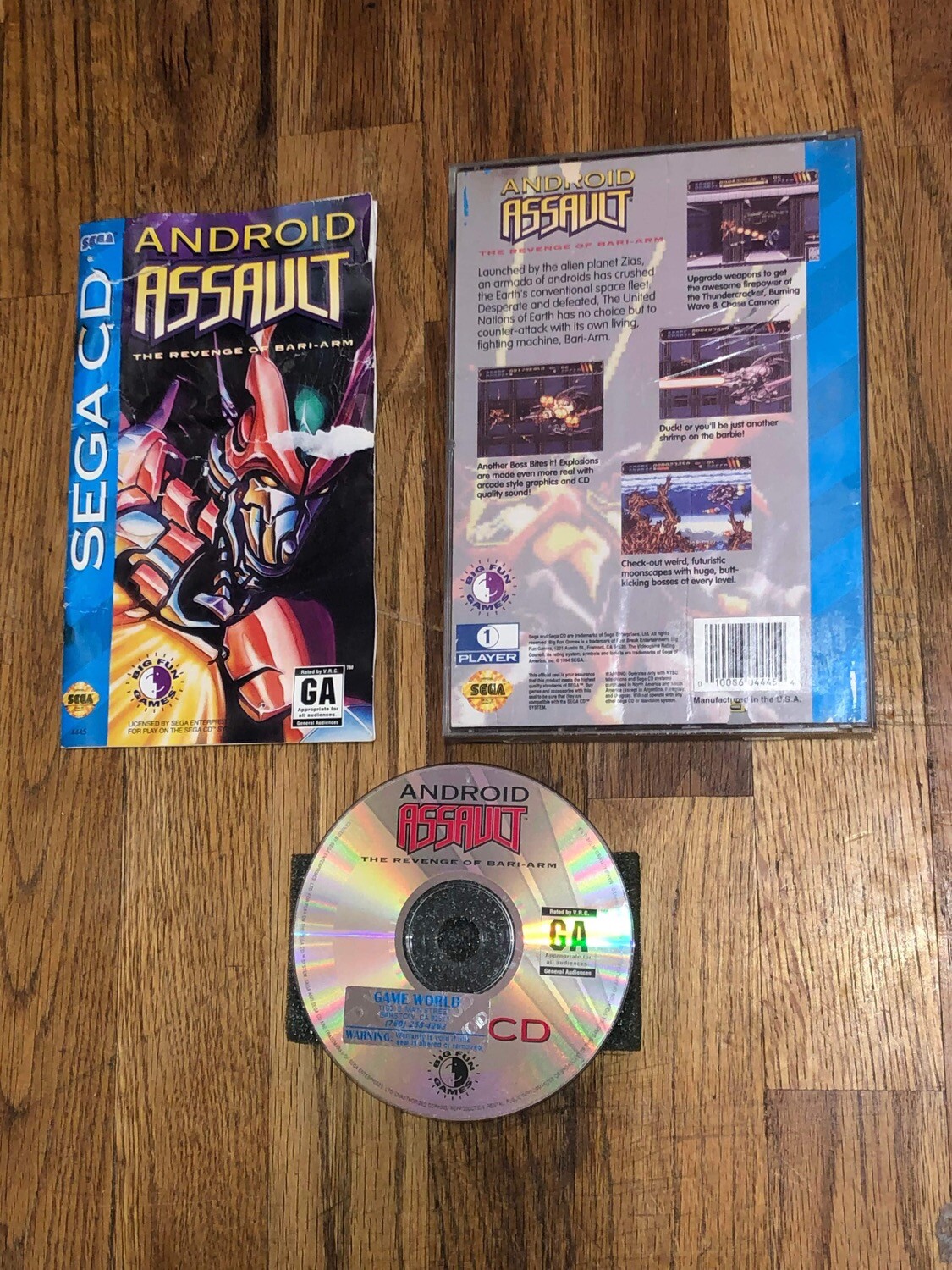 GB/GBC/GBA Games:
All games have been cleaned and tested working. Shipping included in price.
Please look over the pix for details. I can take detailed individual pictures of any game you are interested in.
CLAIMED - Donkey Kong 94 (poor condition)
Alleyway (marker on back) $7
Dr. Mario $9
SOLD - Kid Dracula (Japan cart discolored) $37
The Simpsons: Bart & the Beanstalk (marker on back) $44
TRADED…Mole Mania $68
SOLD - Gargoyle's Quest $40
CastleVania II: Belmont's Revenge $70
Mega Man IV $90
Kirby Tilt 'n Tumble (bad label) $65
Tony Hawk's Pro Skater 2 $9
Advance Wars 2: Black Hole Rising $44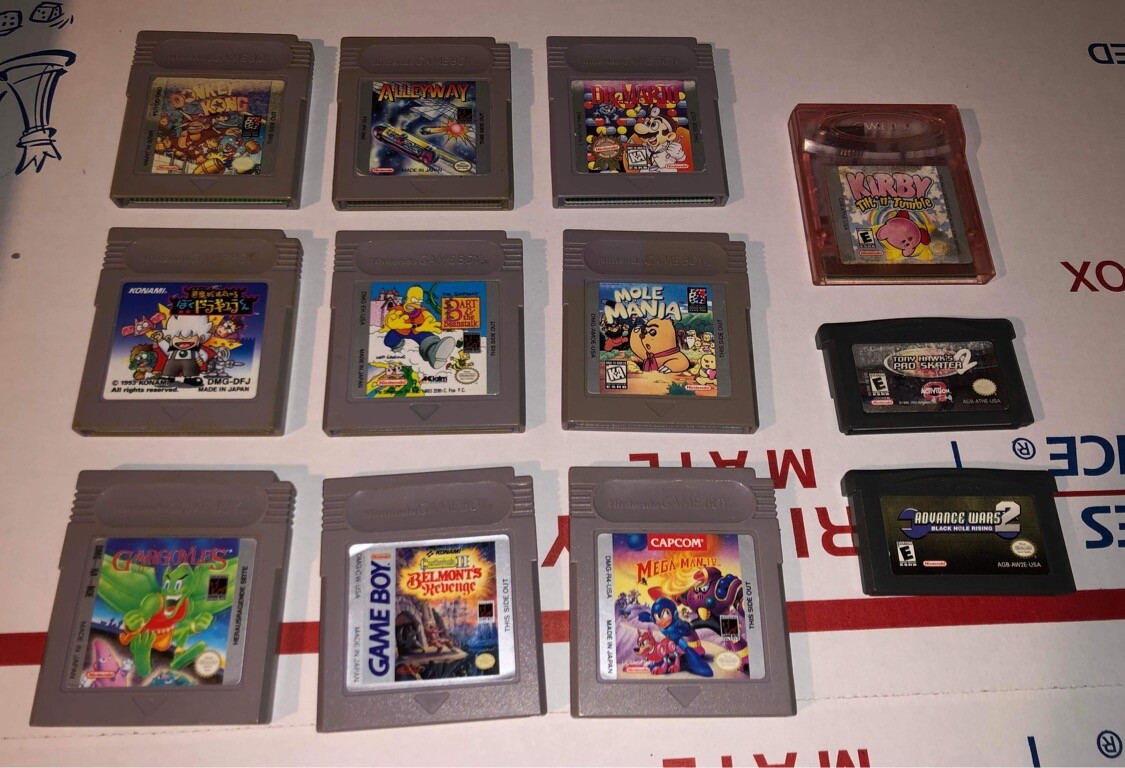 For sale is the SNES game Incantation, made by Playtronic for distribution in Brazil. Although made in Brazil, the game is identical to the US release. The cart and art are similar manufacturing to the carts made in Mexico so it is not a glossy finish. Cart is authentic and tested working great. Price is $250 shipped in the USA. Located in Republic, WA. Check out the pictures for details of condition. If you have any questions, just ask. Thanks!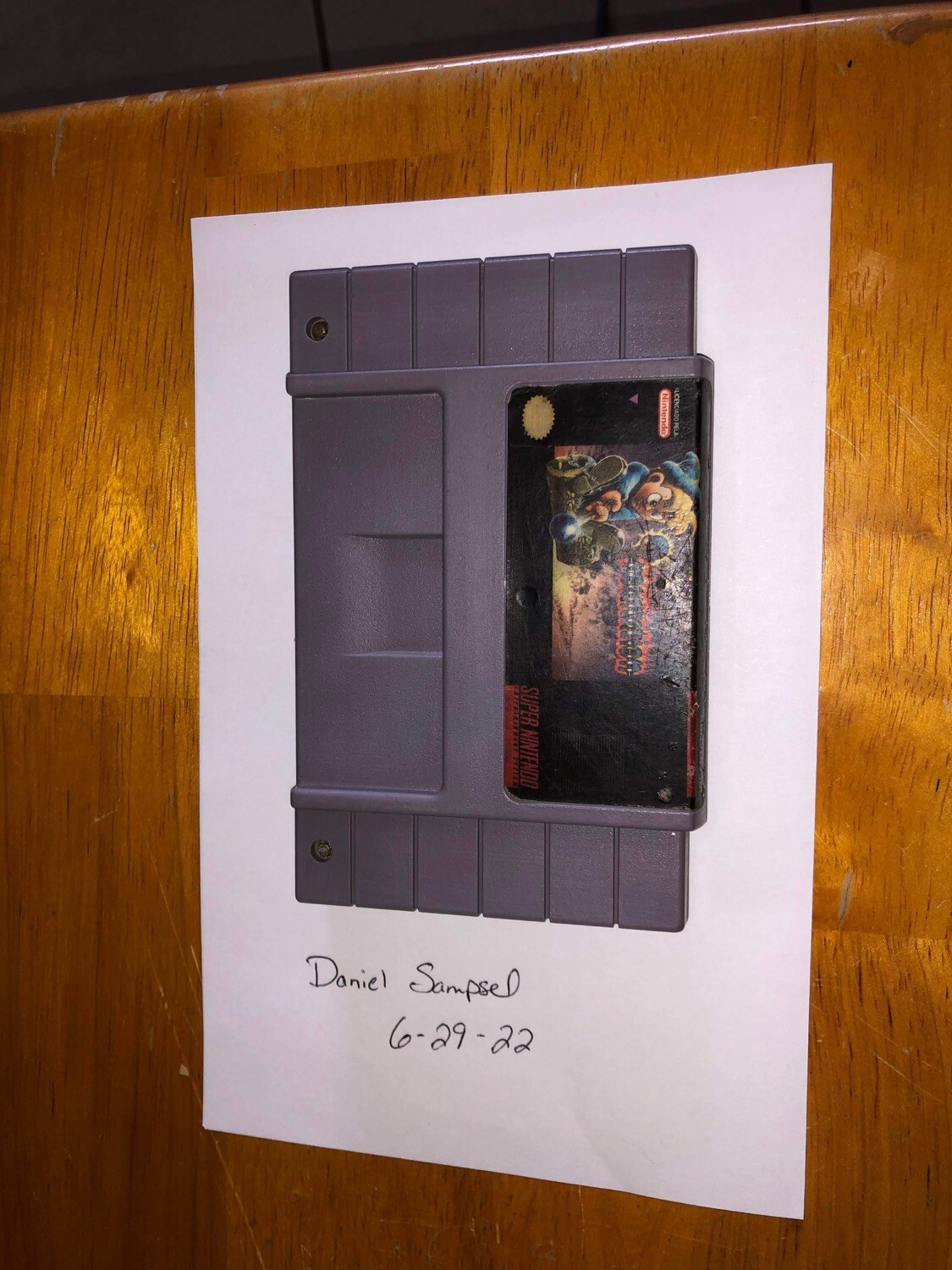 SNES console with cords and 1 controller…$80 shipped
SEGA Genesis model 2 console with cords and 1 controller…$45 shipped
SOLD….PSone console with cords and 1 controller…$35 shipped…SOLD
Cheap VogaTek superguns (4 models available) $40 each.
PlayStation games:
Final Fantasy VII $36
Crash Bandicoot $20
Tomb Raider $10
Spyro 2 Ripto's Rage $17
MediEvil II $48
Resident Evil Director's Cut (2 Disc) $70
Resident Evil Director's Cut Greatest Hits $27
Road Rash Jailbreak $8
Gran Turismo 2 $8
Ace Combat 3 Electrosphere $17
Driver $8
Bombing Islands $8
All others are $4 each..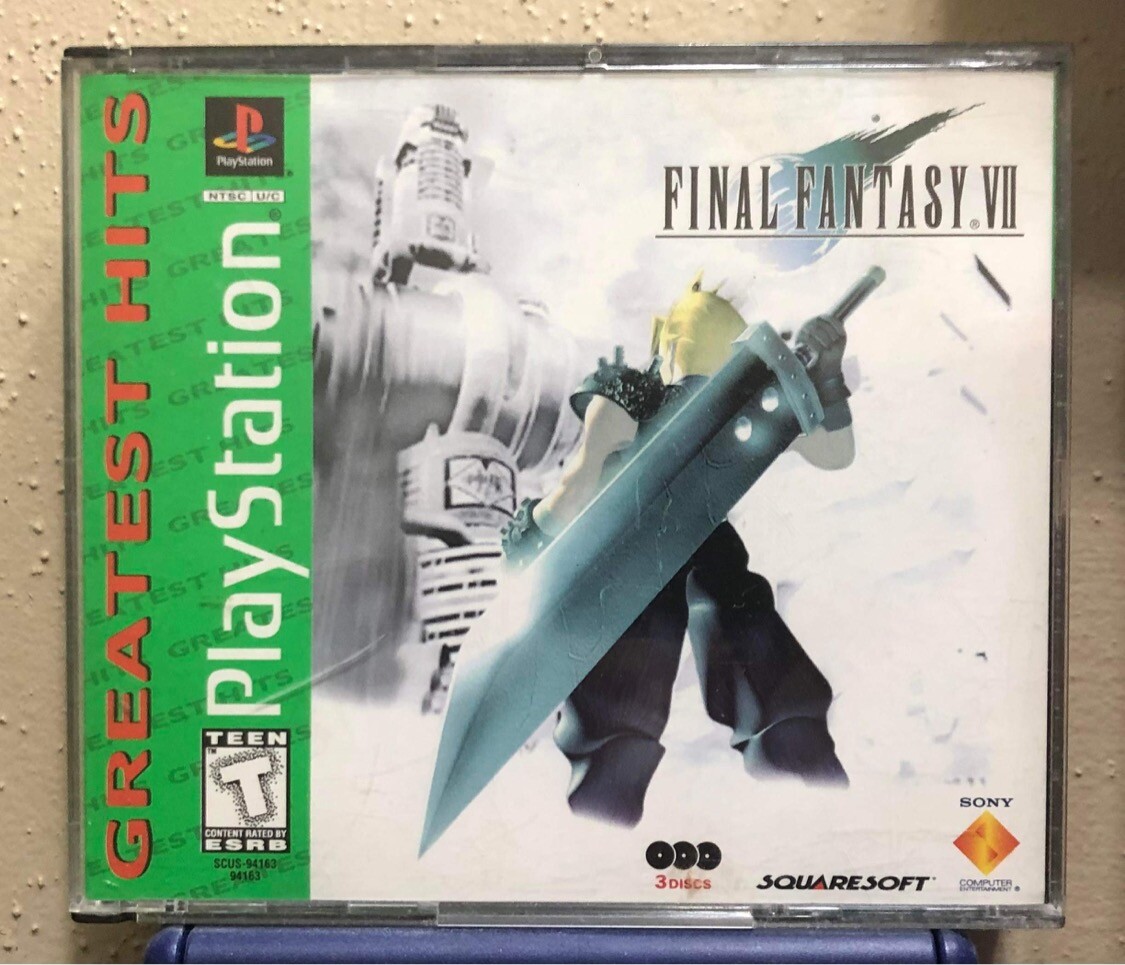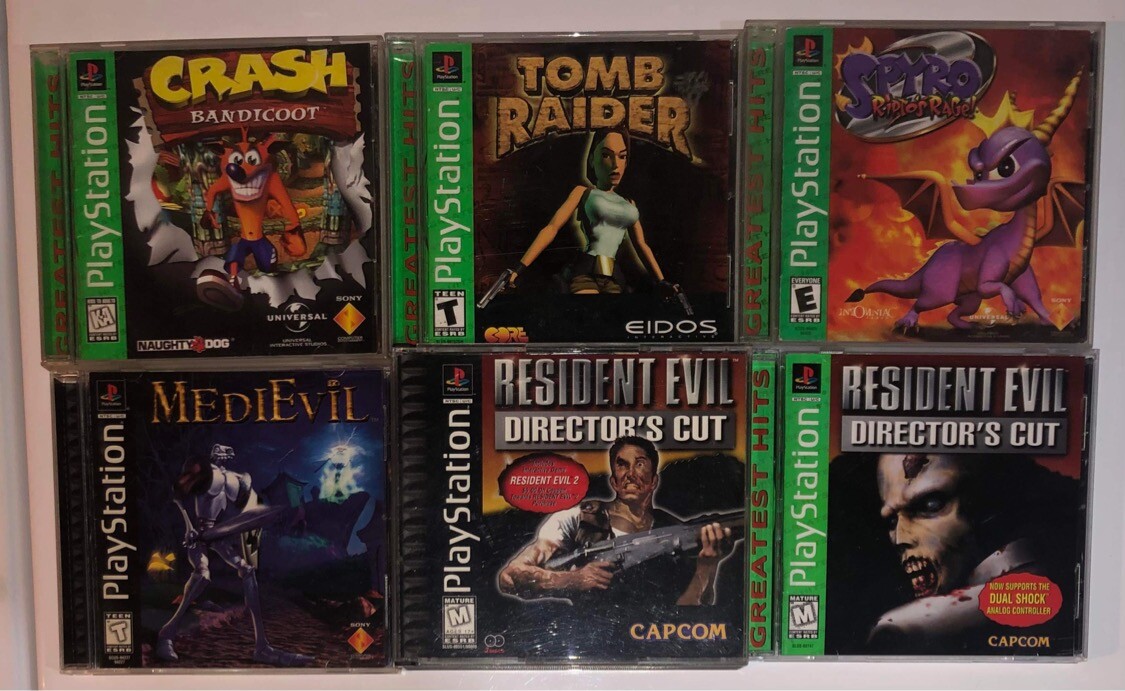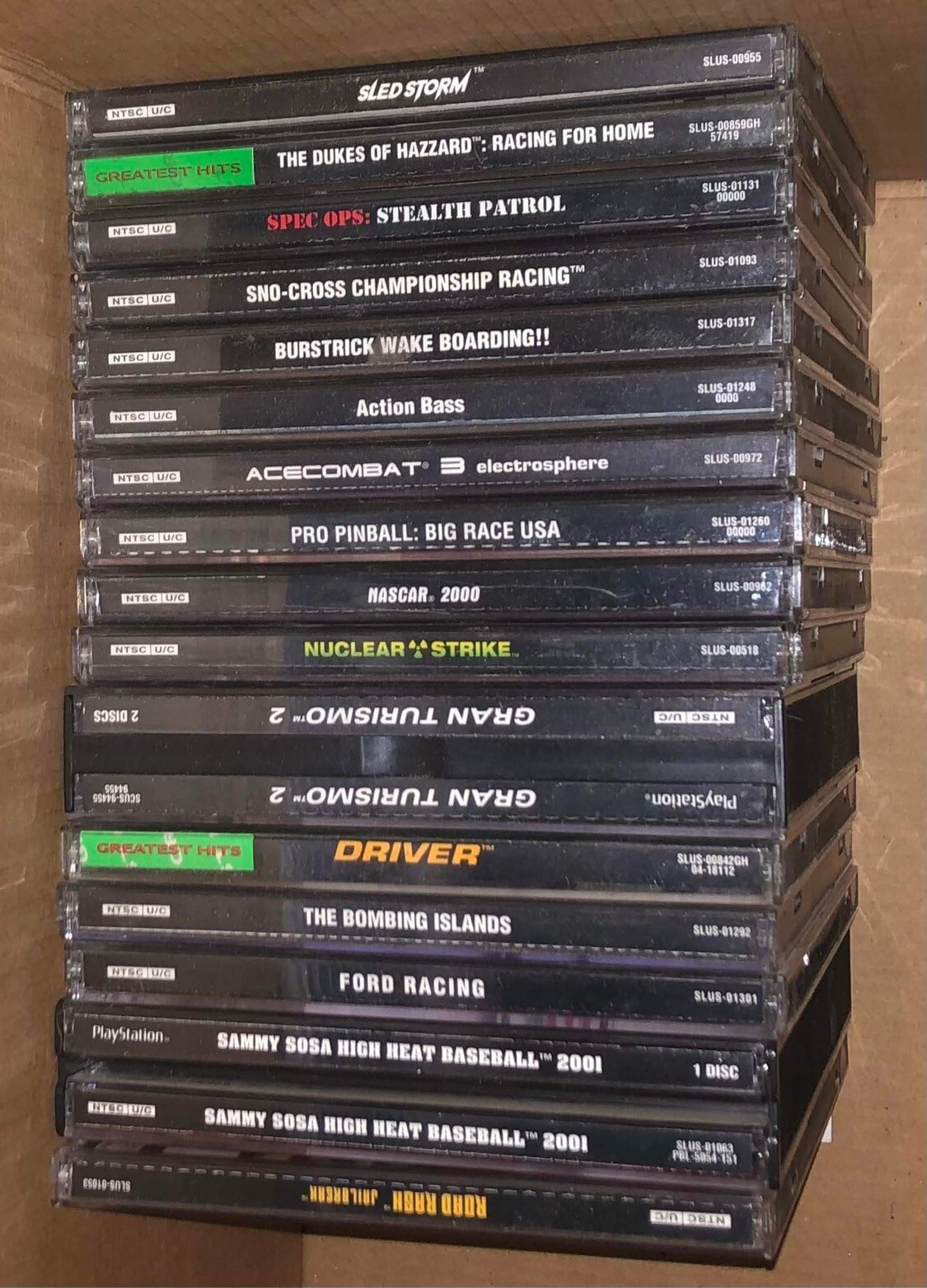 Last edited: