Decided I want to go the CIB route with SNES, alongside my Genesis stuff etc. I know it's crazy expensive but there are only 20-30 titles I want for the SNES anyway so it's doable for me. So, just selling these here off.
Would consider trades for CIB Genesis and SNES games as well. Games are all more or less mint, no scratches on plastic, possibly a few scratches on label under certain angles of light but hard to see/not deep if any, no tears on labels, no stains, etc. etc. I'm very picky so have no worries! Batteries also all work as of posting. If you need pics ask but this is quality stuff.
Chrono Trigger: $120 (shipped in USA)
Final Fantasy II: $45 (shipped in USA)
Contra III: $55 (shipped in USA)
Super Mario World: $25 (shipped in USA)
Zelda Link to the Past: $40 (shipped in USA)
Blackthorne: $35 (shipped in USA)
Super Chase HQ: $25 (shipped in USA)
Gradius III: $25 (shipped in USA) SOLD
This equals around $350 separately. I can do the remaining(sans Gradius III for $265 SHIPPED if you take all and I'd much prefer it.)
Also, I may accept offers if you think my price is unfair depending however this is around the price I bought most of these at.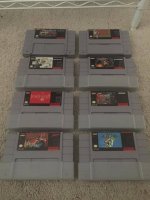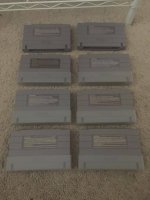 Last edited: