NT Mini and Gimmick SOLD - F1 Race price drop to $120.

NT Mini Sold - Games still available.



::SOLD:: Analogue NT Mini Noir:

$250

Complete with all original items. Famicom slot works 100% of the time, NES slot works 100% of the time with Tiny Toons (no fucking lie), but good luck with anything else. I've sent it to Analogue once for repair for a different issue. I'm just done with it at this point. Throw me an offer, but I won't go much lower than this as I expect I'll be able to get as much on Ebay or more. So, members only deal. I haven't used the controller at all as I already had one.

::SOLD:: Gimmick:

$280

Authentic Famicom Gimmick with a reproduction Sunsoft style case. No instructions. Works great.

F1-Race Famicom Box Version:

$120

Works for sure in a Retro USB AVS and a Famicom Box, not sure about an actual NES.

Sorry folks, will ship to US only right now. I'll ship these via FedEx ground. $10 shipping - if you buy all three, free shipping! Paypal F&F or add 4%.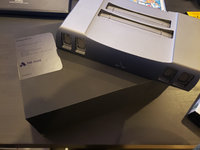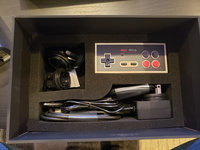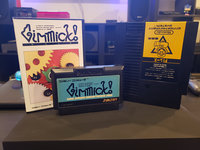 Last edited: