Hey peeps. So, I went a little overzealous last year buying Neo stuff – now it's time to trim the collection. This post is picture heavy.
Super Neo 29 Type 2 Candy Cab: $2350 (OBO - reasonable offers only)
If you've been following my litany of posts about this cab, know that it is in great condition overall but there are a few issues listed below.
The Hitachi tube is gorgeous (when it worked), and I suspect the actual chassis is good as well (recently recapped and all) but the remote board is shot. These Hitachi boards are hard to come by and there are no good replacement chassis outside of a Nanao MS9 with a few mods. As it is, the cab plays blind. I have not done any soldering on the chassis myself, and all (questionable work) on the remote board was how it was when the cab was delivered to me. See link below for details of the issue. I've deduced it's not the pots - rather, it's most likely the remote board itself that needs replaced.
The LCD marquee works but does not have the daughter board that it needs to display the games/camera.
Had to slightly bend the back frame to loosen the monitor access panel which got logged in the inside of the cab when it was shipped to me. It's not terrible, and the access panel stays in place just fine, but it will not lock now. Can be fixed, but I'm not the guy to try to do this.
Everything else is in tip-top shape and works and looks great. No huge dents or scrapes, controls and CP are awesome, and no rust anywhere. It really is in great shape overall - just fix the monitor issue and it will be good as almost new.
Also includes a spare full cap kit and replacement 5v pots for the remote board from Arcade Parts & Repair.
Includes two Ikea stools that work perfectly with this cab.
LOCAL PICK UP ONLY - I Will Not Ship:
I just don't have the time or energy for a project right now and I'd rather this go to a good home with somebody who wants to put the time and energy into it. Because this is local only, I also plan on putting this up on Craigslist, Facebook, and VAPS after offering it to you folks for
one week
before I venture out. Will need to move cab from my basement, so bring a friend and a truck. I'll help move the cab – it won't be too bad, and can be done with 2 people, but 3 will definitely be a safer bet on my stairs. I live about 20 minutes east of downtown Cincinnati.
Hyper Neo Geo 64 Complete Fighting Game Set: $1700 (I will only sell this as a set – price is firm):
All items are 100% complete NOS with all materials, box, and matching serials. I've played all these a few times, but not much. Details of note below:
Hyper 64 Rev 2 Mobo (the one with the Jamma/MVS switch)
Fatal Fury Wild Ambition
Samurai Shodown 64
Samurai Shodown 64 Warriors Rage: Had some mild mildew damage – safely removed the majority of it and it has been kept in dry storage since. Has not ruined any of the material, but there are some noticeable spots here and there on the back of the poster and move list decals.
Buriki One
Local pickup is preferable, or I'm happy to take up to a 2.5 hour road trip to meet in the middle due to the size and weight of the mobo, games, and boxes (I like road trips). If you want this set shipped (US ONLY), add $200 to the cost as there will be no less than three large, heavy boxes to ship.
Bundle Deal:
If you want the complete Hyper 64 experience, I'll do a package deal for the Candy and Hyper set for $3700.
Trades:
I'm not much into trades usually, but there are some PCBs and MVS carts I'm after: TMNT 1 (2 Player), Sunset Riders, X-Men (2 Player), Twinkle Star Sprites, MAYBE a Killer Instinct 1 with CF, and a few others. Will only accept trades (for either the Cab or Hyper set) from long-time or members with positive trade feedback. If you have some stuff for trade, feel free to throw me a PM and I'll let you know.
PM with questions. Thanks!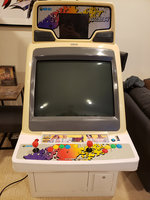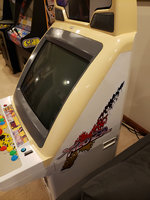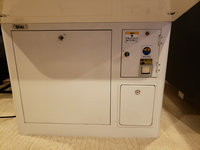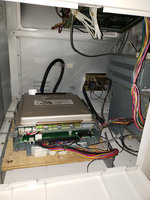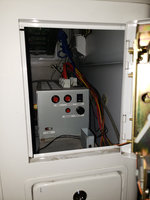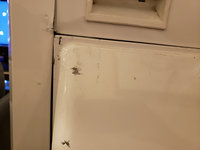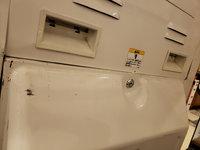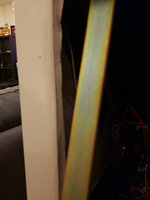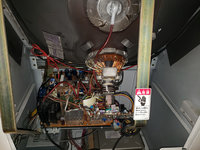 Last edited: