UPDATE: Now $1700 for both cabs.
Here is the deal, I have a bunch of games and parts in my garage I need to move to make room. Here is what I got:
-Maximum Tune 3 cab
-3 29inch CRT's (1 working recapped, 1 working needs recep, 1 only displays 1 color)
-Astro City (comes with repro top marquee, nanao monitor recapped last year, very little screen burn, awesome monitor)
As of now, I am mainly trying to get rid of the Max Tune 3 cab and the CRT's. I am willing to sell those individually. The Astro City is essentially a bait, and will not separate from the lot, please don't ask. So this is kinda a mancave/arcade starter pack. If you are serious about picking up this lot, I'll even hook you up with some MVS games or PCB's for a good price.
Asking $1800>$1700 for both cabs. Thanks for looking.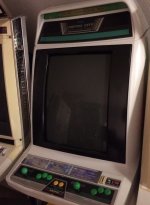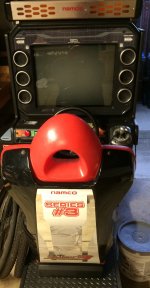 Last edited: