Twinkle Star Sprite

Joined

Mar 31, 2008
Posts

36
So it wasn't long ago that I finally got some Neo Geo in the cab collection...
This has now left as of yesterday.
Anyway, the rest of my collection is candy so I swore if I ever got the opportunity, I'd replace the Neo woody with a Neo candy... well, anyway, lots of sales of cabs, etc later and here are the 2 new Neo candies...
Super Neo Geo 29 Type 2 -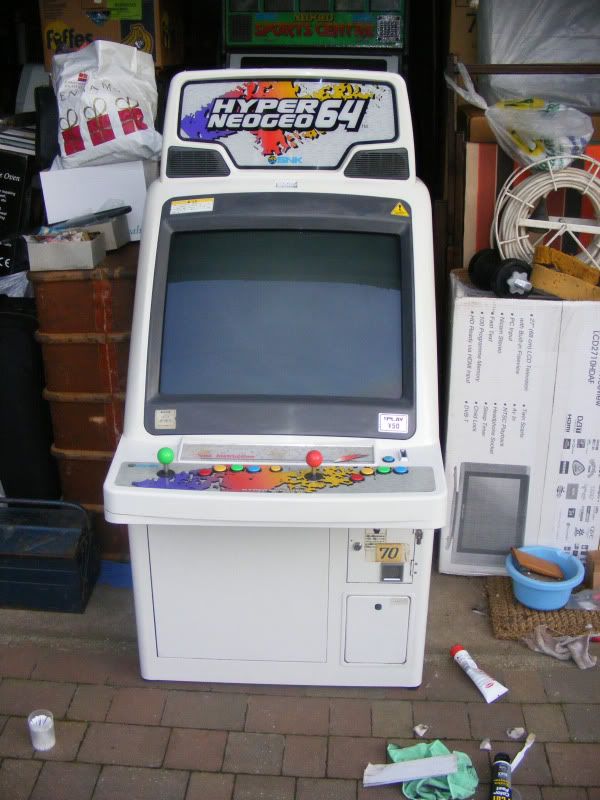 and SNK 19 Mini Cab (which I'm going to redo the CPO on) -
Now I just need to swap out 2 New Astro Cities for 2 other candies I haven't already got and I'll have the collection I want!