Fio's Quartermaster

I need a little help from someone that has a Japanese R-type board. I would like to verify the values of a few of the caps around the amp.
The Japanese version looks like this.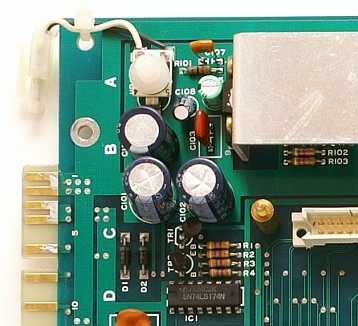 Apparently there are two versions of the R-Type hardware. The American version licensed by Nintendo was not set up to use the on board amp to produce amplified sound to the JAMMA edge.
Below you will see an American version of R-Type that is missing Caps at C101, C102 and C108 positions.
Can someone that has the Japanese version verify what caps are needed at those three positions?
Thanks!