Not sure how many of you are also into action figures, but there's a new line coming out of SNK toys. There's plenty of SNK figures in Japan, but they're primarily gashapon, nothing you can really do anything with. They're being released by D Arts, which is the video game line from Figuarts. They're also doing a Street Fighter line.
These figures are really cool, and ultra poseable, I've messed around with their other lines, mostly the Kamen Rider figures they also produce, and it'll be pretty awesome to have good SNK figures.
Terry comes out first slated for this month, and others will follow. Joe, Andy, Mai, Kim, and King are also on the way. I'm hoping for a good Takuma, but we'll have to see.
Here's a picture of the Terry they're putting out.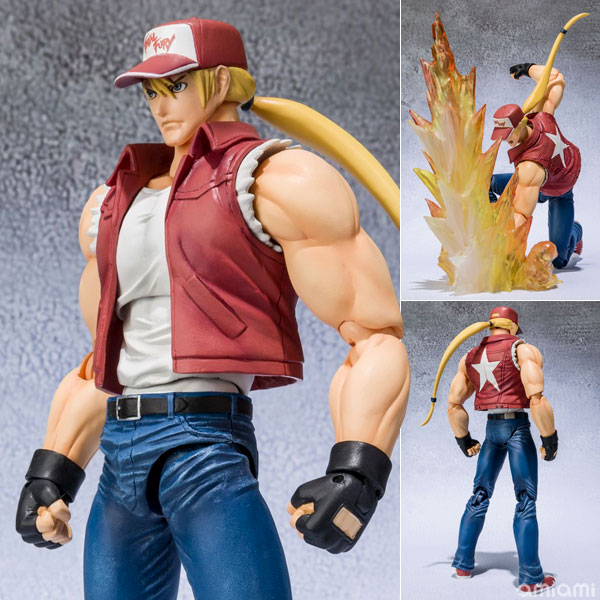 He'll also come with extra faces, and effects for all his moves. Even if you're not into picking up Terry, it's still cool that SNK is getting more recognition.
Check out the
link
for more pictures of him.