Windjammers Wonder

Joined

Jun 19, 2013
Posts

1,398
It's not much, but here is my setup and my collection.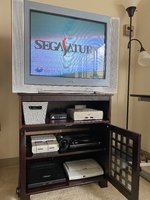 Triniton I got in McLean, VA 5 years ago with Yellowed JPN Saturn. 4th generation consoles include an SNES, A Genny that I got from the forums, an Omega CMVS and PCE Duo-RX. I have my Core Grafx stashed away.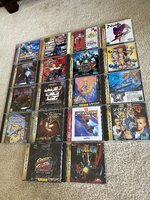 The latest in my Saturn lineup as of July 2021. I regret not getting into this amazing console sooner....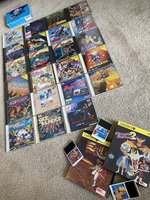 The PCE was the first console I got into in 2008 when I started collecting. Some of these were much more affordable then compared to now.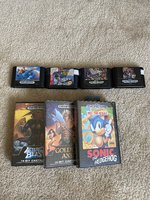 My meager Genesis lineup. Much of which I got while I was still living in FL. I fucking hate Last Battle though but SOR1 & 2 are my gems. Need to get Golden Axe 2 somehow though.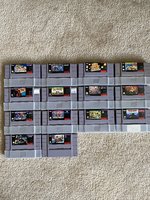 The SNES lineup is just made up of action games. Hook was a game my brother was a pro on and got that for him, but he lost interest. I play Tetris Attack on the regular tho.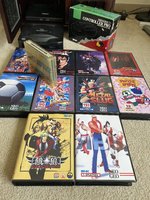 The MVS lineup with a junk NeoCD in the back (the guy who gave me the Trinitron just lumped it in there). So many of these games are items I acquired thanks to some awesome folks on here.