Good evening gentlemen.

Yesterday I was able to score these 2 pcb's for dirt cheap ( knowingly they were bad ) , but they sorta alive.
I never this kind of issue on any other board, so any clues on where to look first would be gladly appreciated.
I've spent a great part of this shinny afternoon with a magnifying lens looking for broken traces.
Clean the boards. Reseated the (ep)roms and etc.
Something is clearly wrong with them, and the problems are similar, so there's no need to split it in 2 threads.
I'll start with Vendetta.
There's inconsistency in the color test to begin with.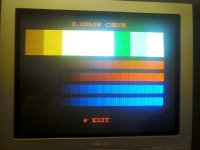 It shows missing colors, but on later pics they seem to appear and/or blend.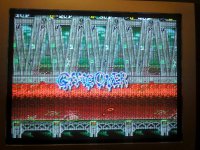 They're also wrong/out of place. Blood has a red shirt, not green.
Text layer seems good for the most part.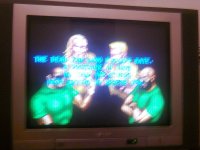 Sound is dead also. But that part, I'll figure out later on way or another. I'll source spares for that unless it's a bad custom around it.
Test/boot shows no signs of bad RAM/ROM :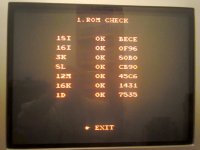 As for Magical Cat Adventure, it's more or less the same, except that most of the enemy sprites do not show and the cat is flickering badly ( as well as a lot of objects ). Sound and inputs are good. The pcb is almost new.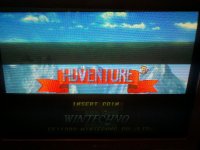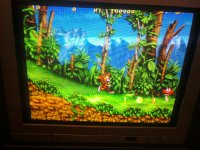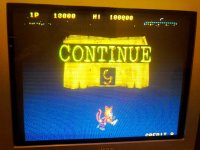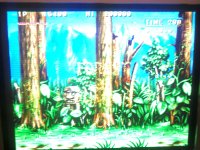 Any input is kindly appreciated.