Hi all

A tantal capacitor decided to go up in dark & heavy smoke while I tested the MV2F I thought I've fixed.
Can't find the value of it anywhere, also wanted to ask if this is a common thing for MV2F, or just the usual old Tantals that can go up in smoke (thats why NASA doesn't use them)?
location is top left right above the Backup RAM and below the HC32: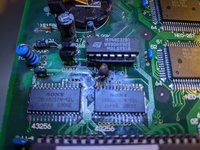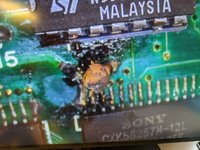 Edit:
SOLVED
turns out its supposed to be the usual 100nF (small blue ones)
its not supposed to be a tantal at all, someone put it in there..
Last edited: