These aren't getting much use and could use the funds/space for another project.
First up is a custom made DB15 (Neo-Geo) to PS2 adapter. Plug in your Neo-Geo or Supergun controlls to play your PS2 games.
$45
Also selling a DB15 modded Saturn controller. This is made from the USB version of the controllers. Works with the adapter. for all 7 face buttons plus RT.
$45
Now for the games...
For PS2:
KOF 98 Ultimate Match..............$20
SEALED KOFXI. Both NTSC-U......$25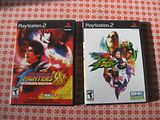 For PC:
Crimson Clover Doujin Shmup.....$15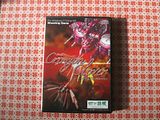 For DC:
Dux Regular Edition...............................$30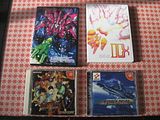 For MegaDrive/Genesis:
Phantasy Star2.....................................$8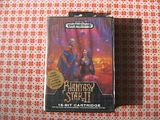 For GC
Phantasy Star Online Ep 1+2...............$40
SOLD:
Fast Striker Regular Edition
Real Bout Special
Fatal Fury Special
Samurai Shodown
Street Fighter III: 3rd Strike (NTSC-J)
Airforce Delta (NTSC-J)
Last edited: