Hey all, I sold everything out of my last thread, and decided to start a fresh one, so that the replies in that thread remain relevant to the original post.
Got a bunch of stuff I'm trying to move to free up space/fund some home carts (which I realize is probably contradictory). Prices include shipping, bundles for multiple purchases.
As always, if prices seem off on anything, please send an offer and I'm happy to work with you.
Would trade any of this for home carts.
All Fight Sticks 14" Stick - $190 OBO (send an offer if you don't like the price, includes shipping)
Tons of details in the spoiler. TLDR is this stick is the best out (IMO), cost about $300 to build, has a minor spot of damage to one corner from when it was shipped from AFS, has all new Sanwa parts, works on PS3, PS4, and PC, and will cost ~$50 to ship to you. Used for approximately 5 minutes to confirm functionality.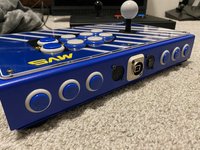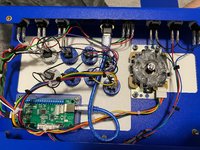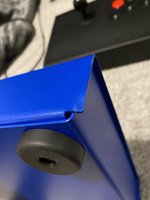 Retroid Pocket 2 - $60
Pretty nice, powerful Android-based handheld. I played SOTN for probably 12 hours or so on this. It has a screen protector and comes with the box. This handheld will run some fairly demanding stuff. I hear it can run some 64 games well, if you're into that. This includes an sd card. I believe it's 128GB, but there's a possibility that it's only 64GB. It's not the one that came with it, in any case.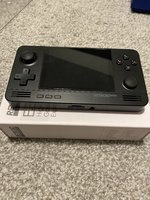 Shipping is included in the prices above. Only shipping to the US currently, sorry to everybody else.
Payment via PP (FF, or add 4% for fees) or Venmo. Thanks all.
Sold items:
Last edited: