Hey guys. Not sure how much interest there is for it, but Xian Xi sent me a Lazy Finger the other week and I've been working on a 3D printed enclosure. Below are the results.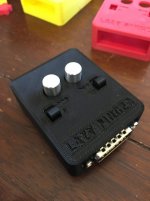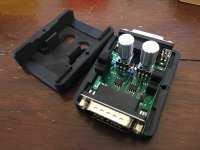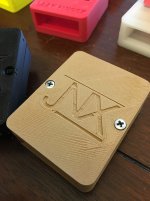 Price is $10 shipped in the US
.
+$2 extra
if you want the button switches a different color. Or want the top/bottom of enclosure two different colors.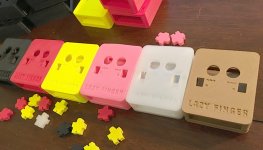 Case Colors currently available:
Black
Red
Yellow
Wood (clear plastic with wood dust added. Novelty, but if someone wants it $12)
Clear Glow-in-the-dark
Pink
Other colors possible:
Please note these are 3d printed by me on one of the two printers in my home office. Please don't purchase these expecting perfection. They ARE 3d printed. The enclosure should fit and work without issue. If not, let me know and I'll replace promptly.
**Should be noted that James knows about all this. He even suggested I setup a sales thread after I finished the design. In the next day or so he also should be receiving some of these cases. Which means feedback impending. lol