Joined

Apr 8, 2001
Posts

2,007
Before reading any further, take a look at my sample picture here and say to yourself: which one is the original SNK product?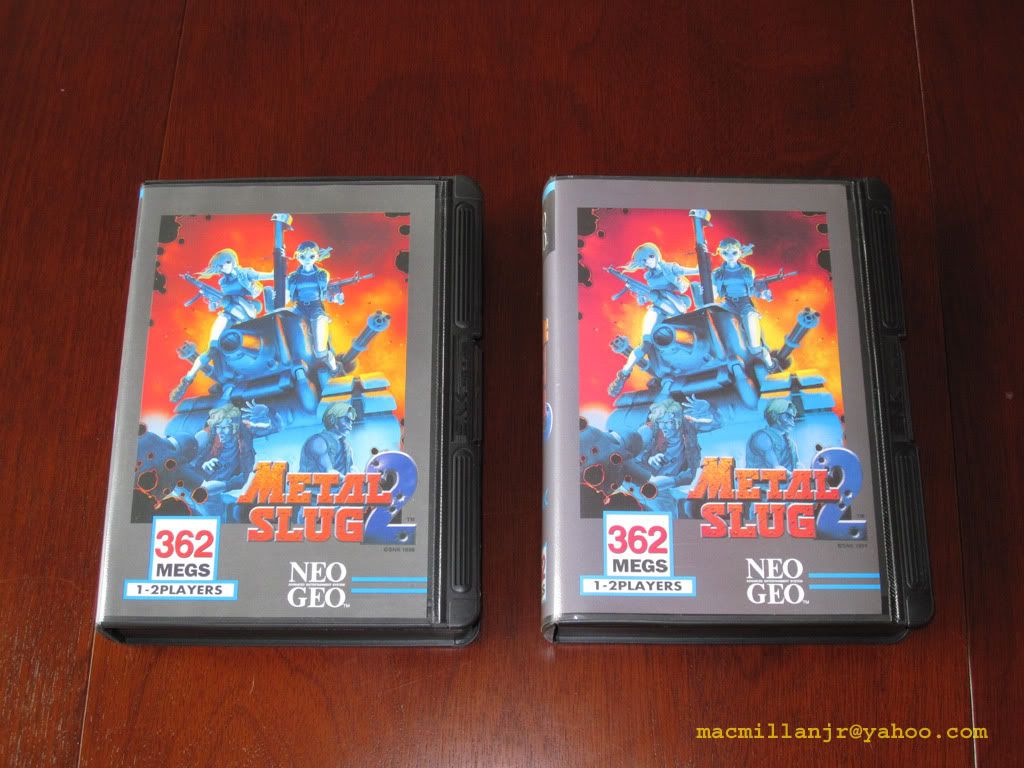 So I recently acquired a second copy of Metal Slug 2 in hopes of upgrading the quality of my existing copy. Upon placement next to my existing copy, I discovered that the gray spine color doesn't quite match. Upon VERY close inspection, the copy I have owned for
a year and a half
is in fact a
forgery!

Before getting into the details, I must make a few points and notes:
Only close inspection or comparison to the original will reveal a forgery!
The quality of the forgery, while high, does not quite match an original SNK product, but is easily missed due to the high quality
The purpose here is to get awareness out there so that people will scrutinize every high-dollar cart purchase
If anyone else has any forgeries passed on as originals, please post here so that we can ensure the source is revealed
EVERY image in this post is available in higher resolution by simply clicking on the image. The default image resolution I've used is slightly better than what you'd see with the naked eye. The high resolution photos are what you would expect to see with a magnifying glass
This cart has actually been compared (in person) to two different copies of Metal Slug 2. Only one of the two copies was available for this shoot.
Insert
: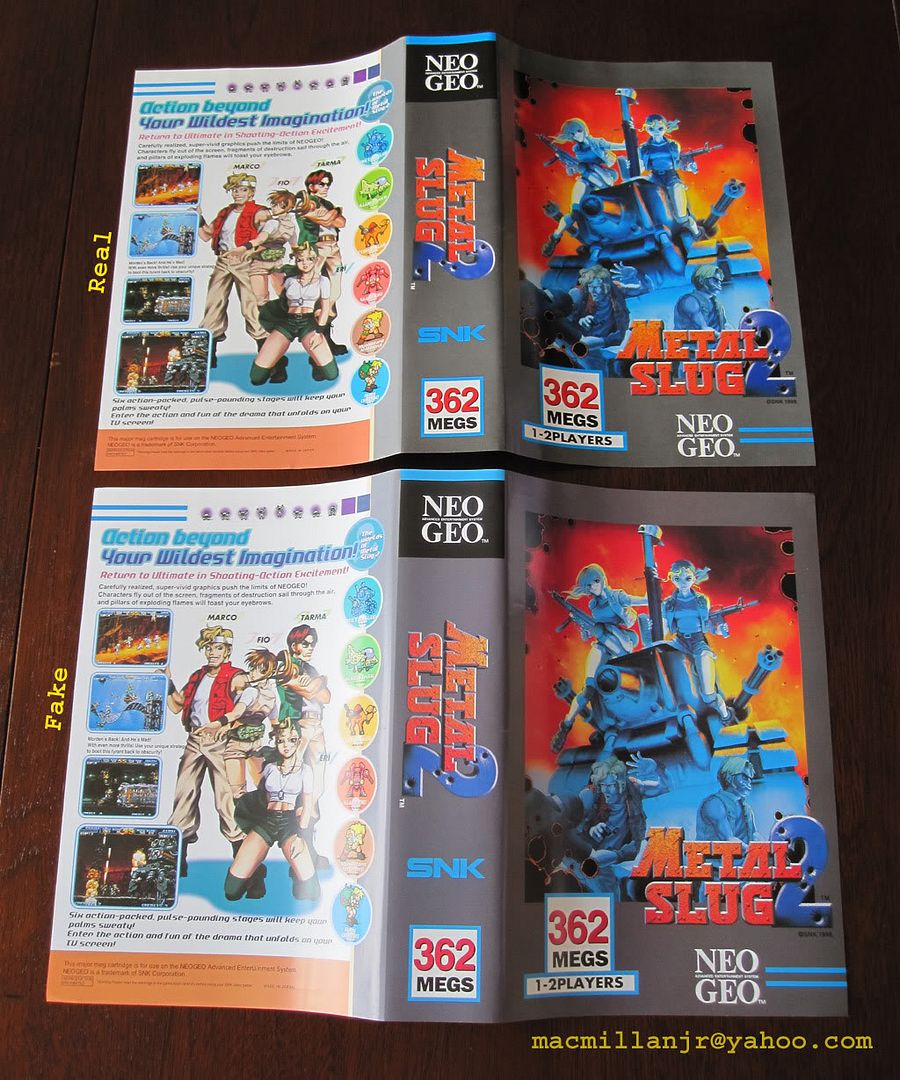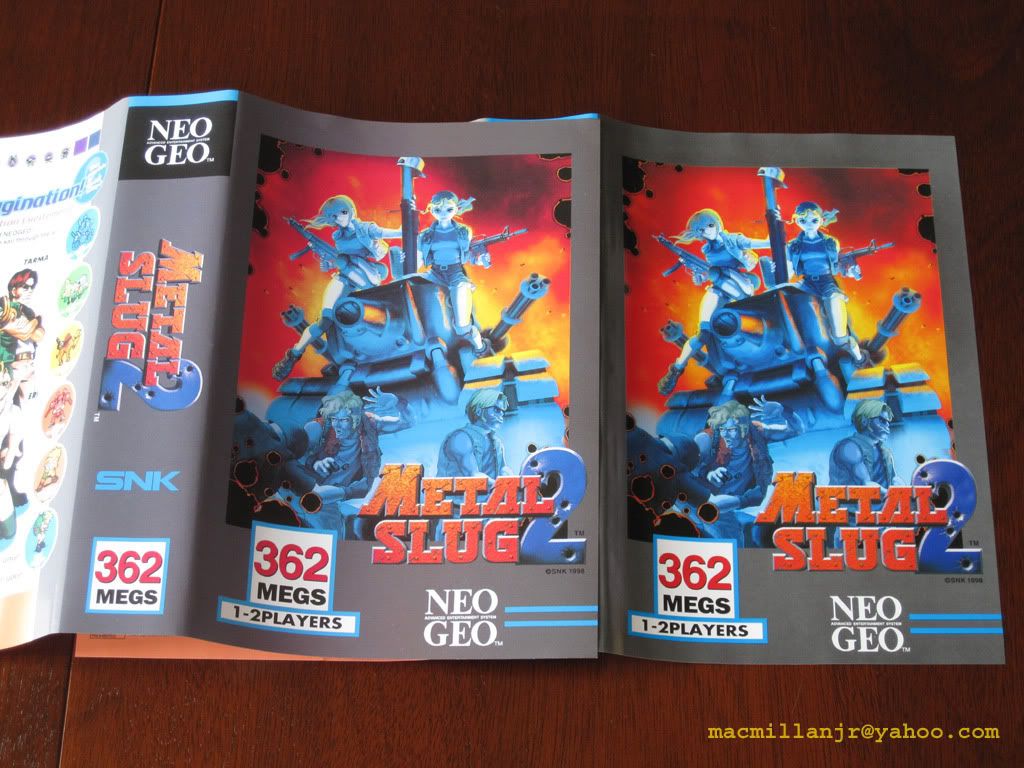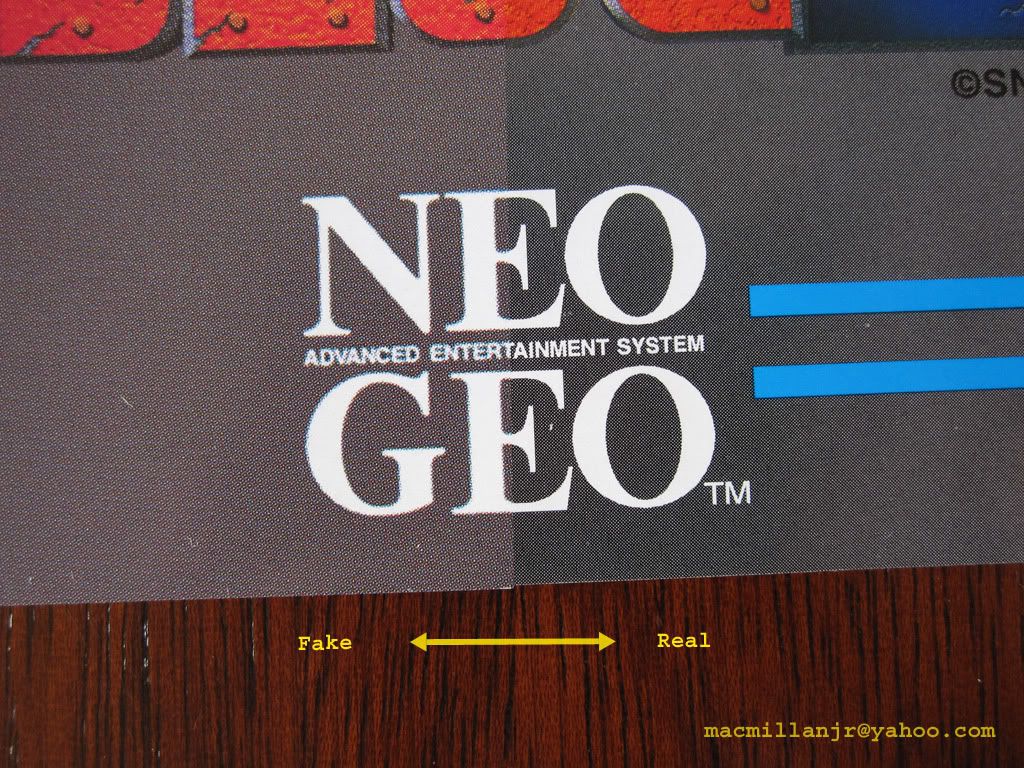 Spine
: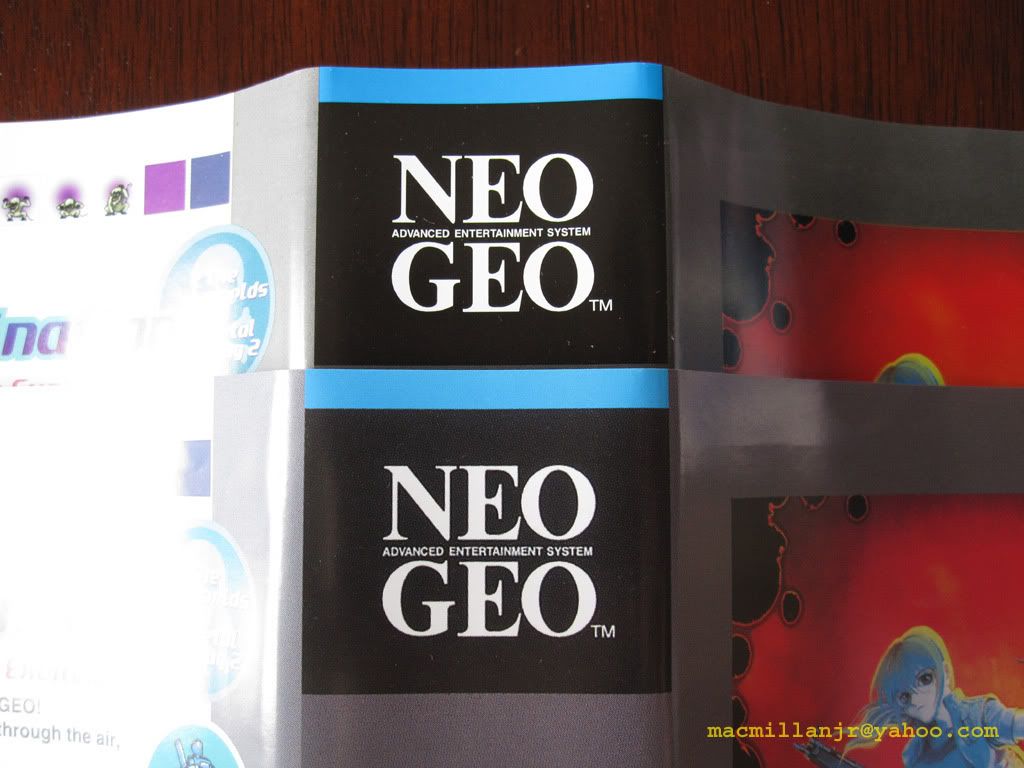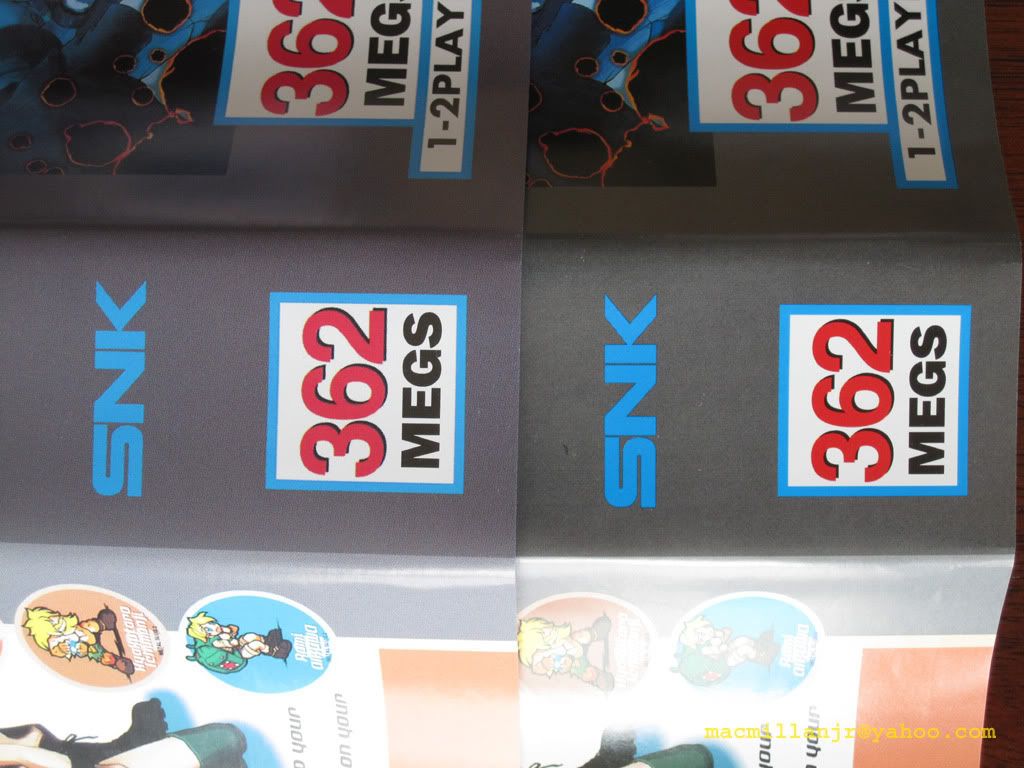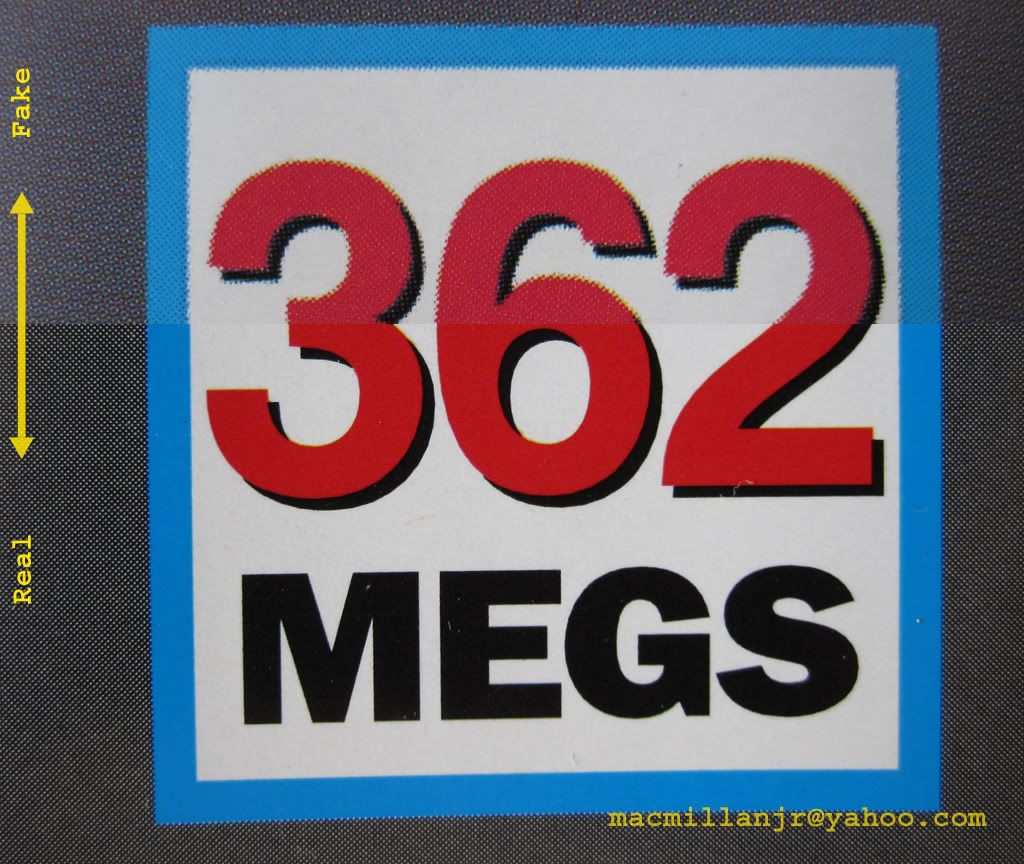 Cart
: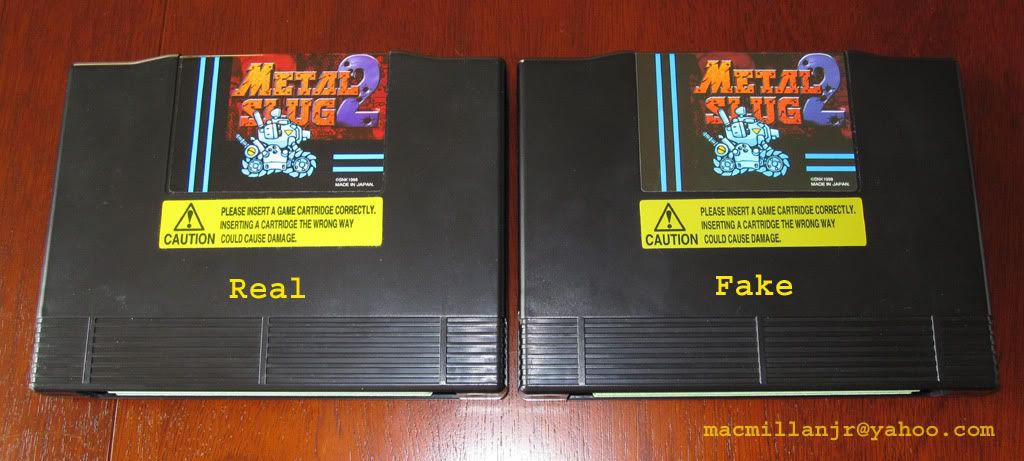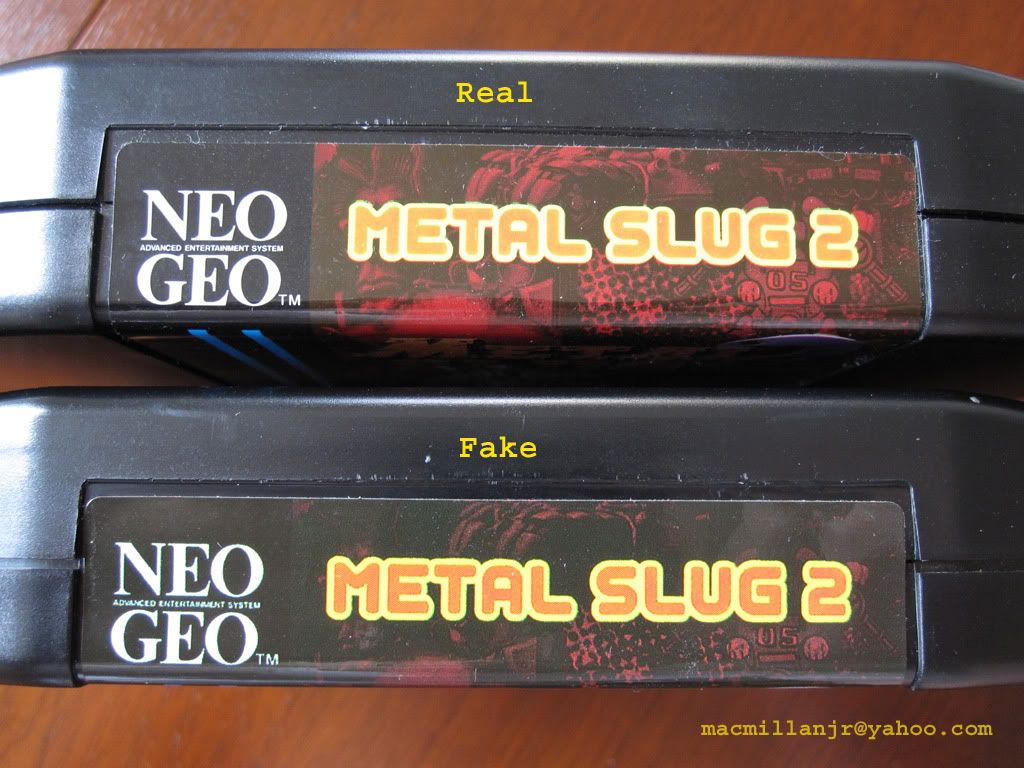 Manual
: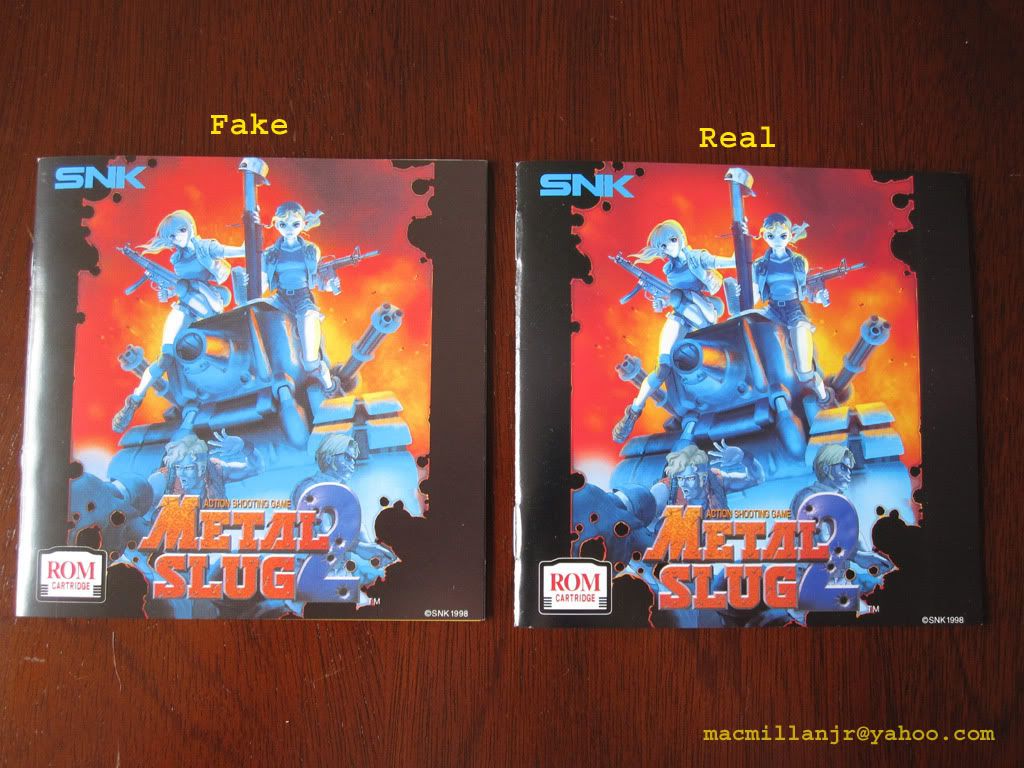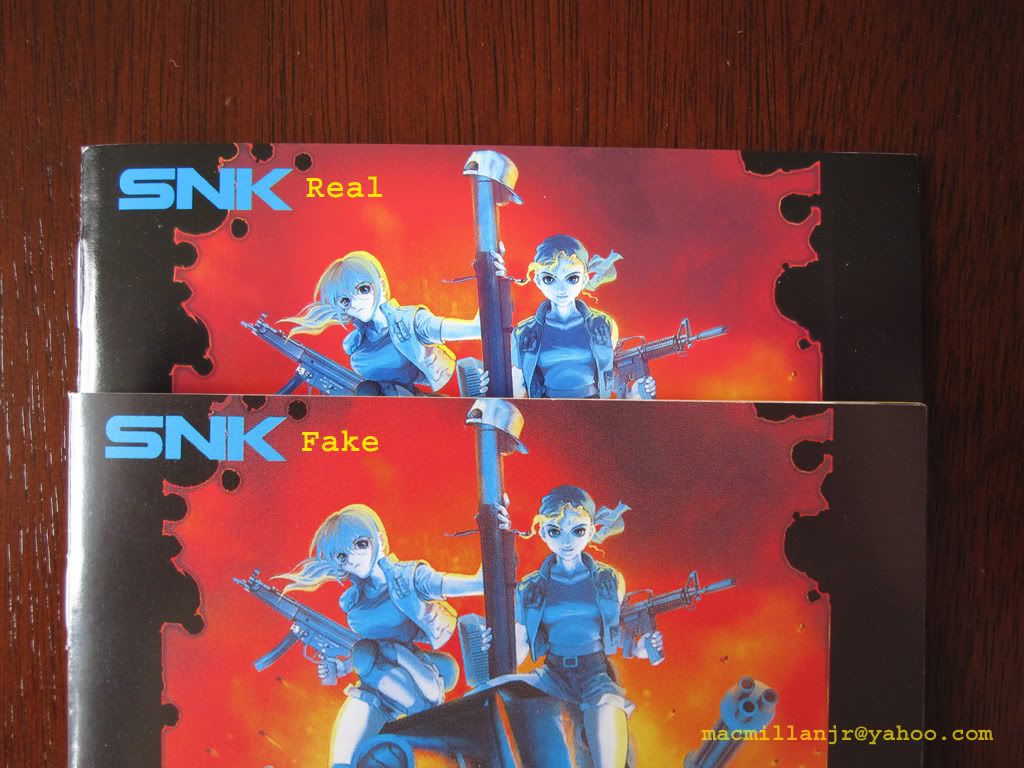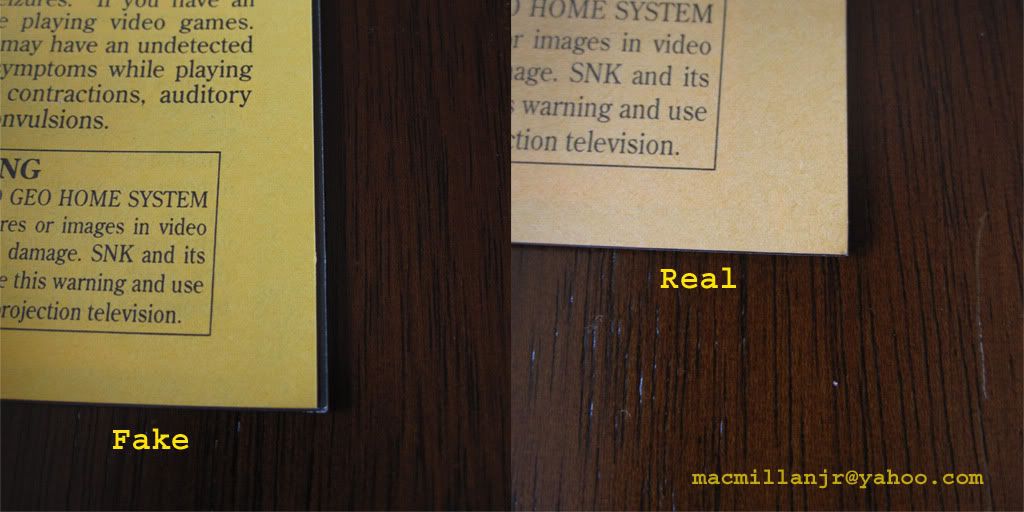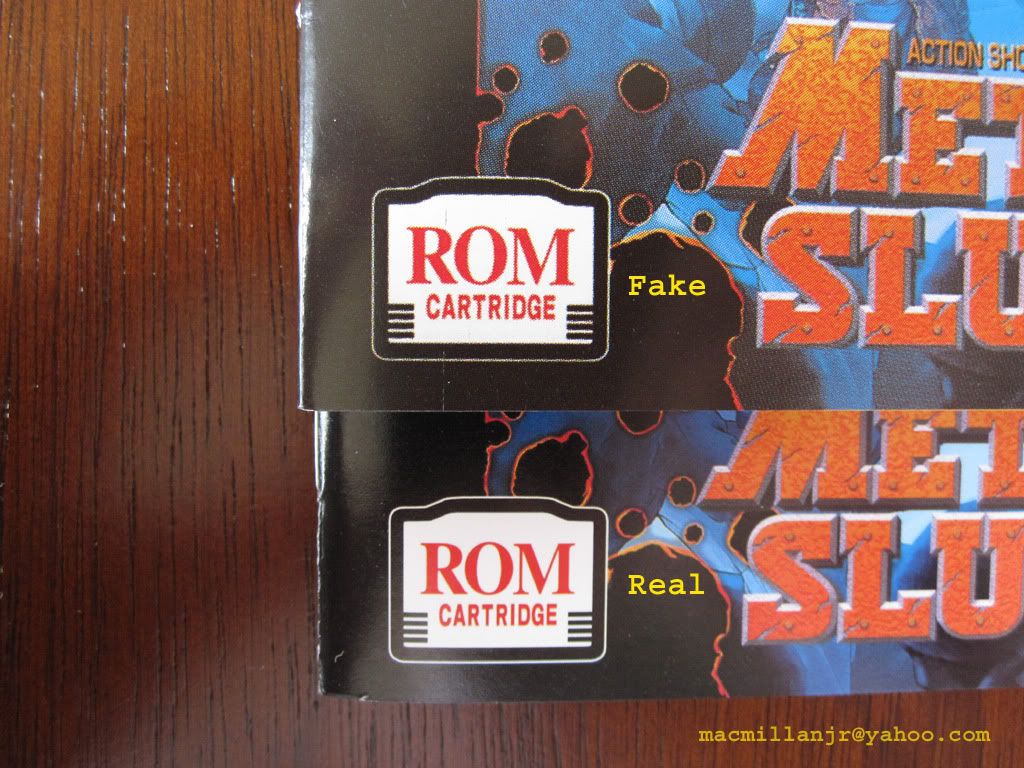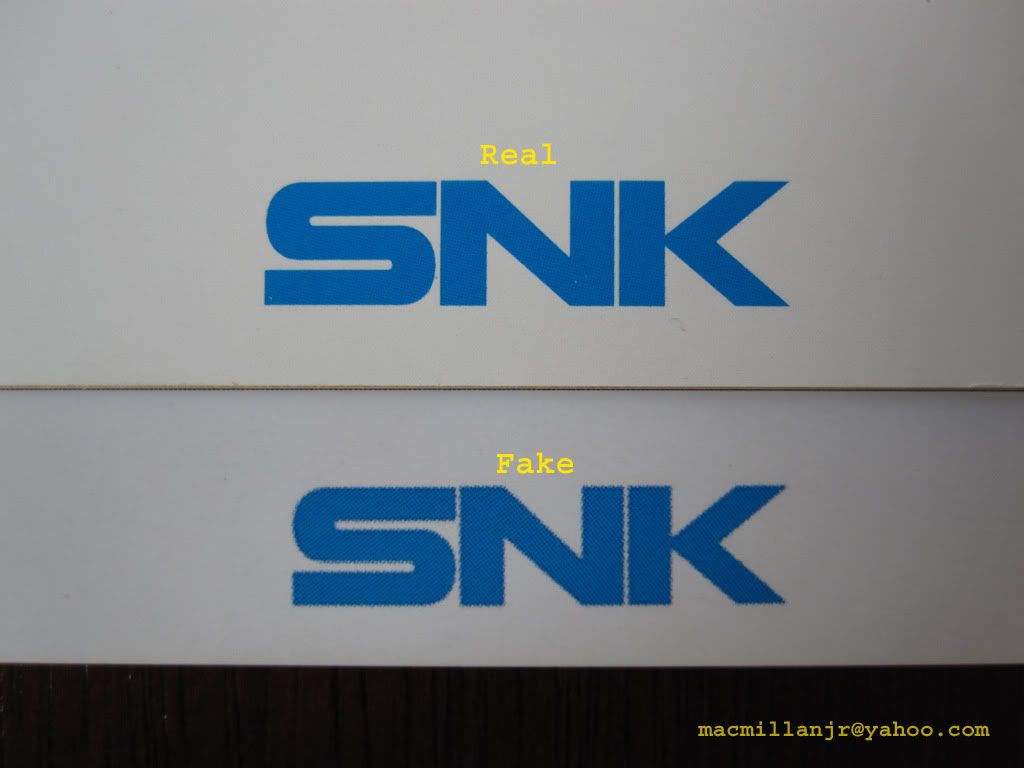 Summary
:
I have made the differences of the counterfeit cart as obvious as possible, but I cannot reinforce how good the quality of this conversion is. Shawn has seen it in person and has also never seen anything this close. The paper stock used for the insert is EXACTLY the same as SNK's. The manual has a slightly different sheen, but is close enough not to raise any flags. I would strongly recommend carefully examining every acquisition from here on out and, when possible, comparing to someone else's copy of the game.
I should also mention that I took a peek into the cart and I did not see any EPROMS, so this was likely a Japanese copy before it's life as a US copy. In the event that I can't get a refund for the title, I will of course open it up to be sure.
The Seller
:
And you all might be wondering "Who is the seller"? I have only just now let him know that the title is fake and I want to give him adequate time to respond before "roasting" him here. I want to be clear that although I bought a REAL MS2 recently from SabbraCadabra, it was NOT his copy that was fake.
The only clue that I can reveal right now is that this game came from France. Given that there are several fake Metal Slug 1 artwork sets on ebay (also from France), we must assume that someone in Europe (or more likely France) is setting up shop as a counterfeiter.
If there is one fake Metal Slug 2, there must be more
Last edited: