I purchased this Captain Tomaday MVS cart in a fake & ugly case on Ebay.
Before I paid the seller, I asked him whether the cart is a bootleg illegal copy or not
in which he replied:
"Hi-
Yes, this is an original MVS cartridge exactly as shown in the picture. Please keep in mind that this is the arcade cartride, and can only be played on modified neo geo home systems and arcade machines.
Thanks, xxx'
Having received the cart, I opened it up and here we go: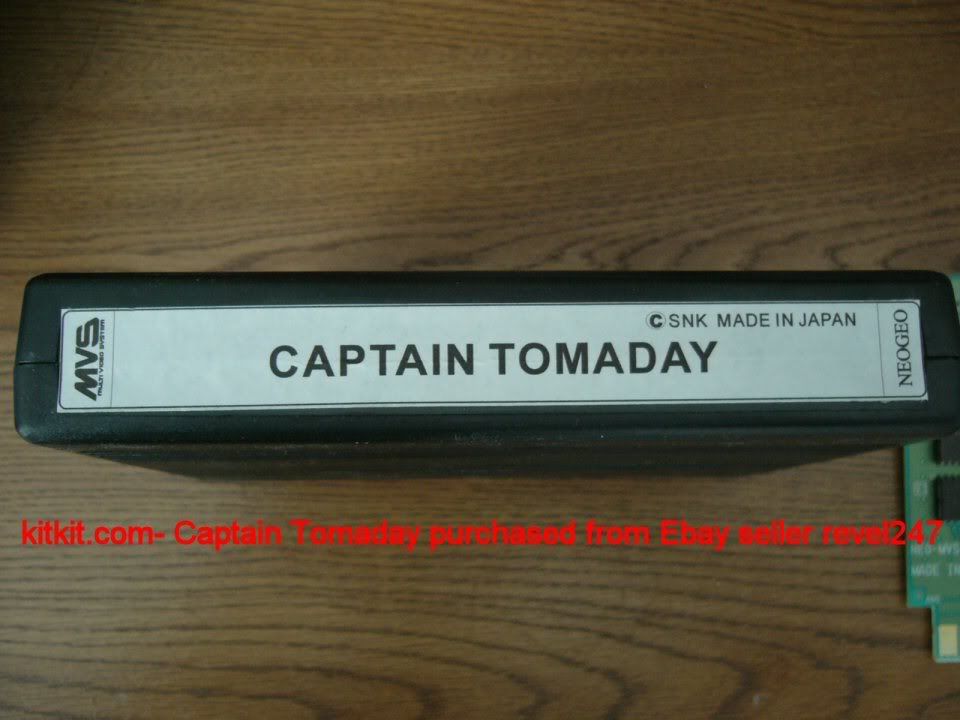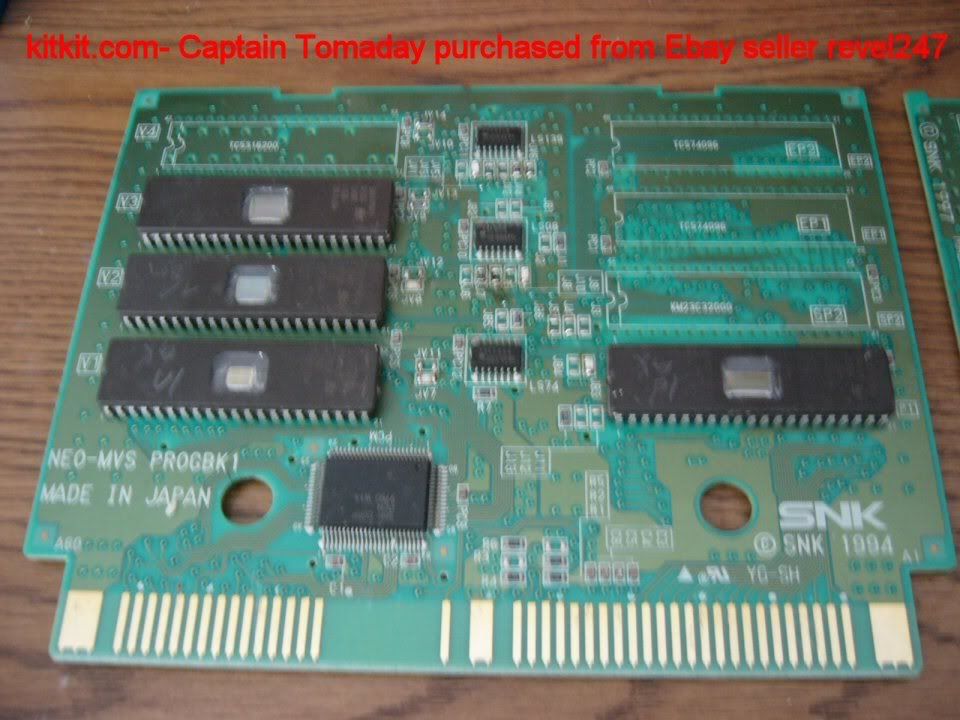 The chip is made in Singapore....
http://cgi.ebay.com/ws/eBayISAPI.dll?ViewItem&rd=1&item=320294952559&ssPageName=STRK:MEWN:IT&ih=011
Thanks for your input in advance