Vanessa's Drinking Buddy,
Joined

Feb 10, 2003
Posts

5,520
Mattel Mega Construx Game of Thrones "Battle Beyond the Wall" (176 pieces, ages 16+).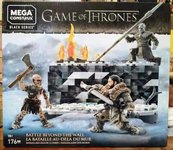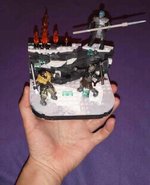 16+? Whatever. The HBO show is for mature audiences, but, this toy isn't. The Wight is a bit on the gory side, but, that's it.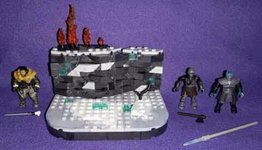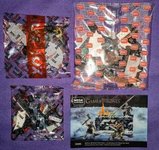 This is a moderately challenging set to assemble (3 bags of bricks & 3 bags of figures). Building up the wall facade is kind of tedious, but, the result looks realistic--I love that Mega Construx has "dirty" marbled & speckled blocks, in addition to solid colors--that makes for a nice visual effect. These LEGO-compatible bricks fit/hold very well and there weren't any missing or damaged pieces. No stickers and the instructions are easy to follow too.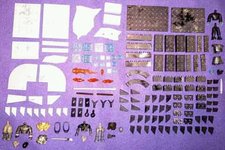 The finished diorama, while not the most exciting setting, is impressive in appearance and makes a great display piece. The layering of the rocks & snow/ice are convincing and the flames & tree branch are good embellishments.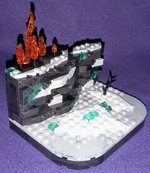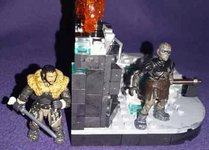 You get 3 mini action figures: Jon Snow, a Wight, and the Night King. They're larger, more flexible (the Wight has less joints than the other two though, no elbows or knees), and MUCH better detailed than the LEGO variety. Jon gets his sword, the Wight has an axe, and the Night King is armed with a long ice-tipped spear.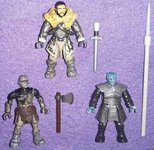 This originally retailed for $20, but, stores have been clearance pricing it for some time now (I paid $9, and it's definitely worth it). If you want to build an army of Wights and a longer/bigger wall, purchasing multiple sets is affordable. I give it 4.5/5.0 frosted blades.