Twinkle Star Sprite

Joined

Feb 9, 2019
Posts

38
Hi guys, a few years back I bought a AES second hand at a Bootsale(uk flea market). When I got it home, hooked it up there was nothing no power just a clicking and a flash on screen. so i opened it up , I was not prepaired for the mess that was to confront me. The previous owner had decided to try and socket the bios but in the attempt made a shocking mess of the board. I have cleaned it up and repaired all the traces I could find
first attempt was like this but sadly didnt work, but i used this image to help me track the traces.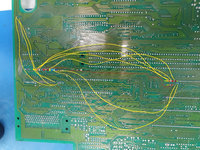 Second attempt below still didnt help but was more tidy.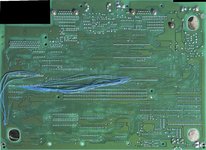 So after I had done this trace fix, all continuity from the bios chip to every point on the below diagram are connected and have no shorts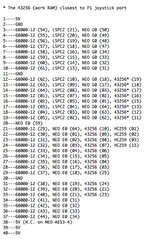 So still after all this im still getting the watchdog clicking which i assume is the machine waiting for the bios to kick in.
Im now stuck as i dont know where to go from here. Any help would be much appriciated.