by TonK
| | |
| --- | --- |
| US Title: | Magician Lord |
| Japanese Title: | Magician Lord |
| By: | ADK |
| Year: | 1990 |
| Size: | 46 Megs |
| Home Release? | Yes |
| MVS Release? | Yes |
| CD Release? | Yes |
Magician Lord, easily one of my favorite games on the Neo, good graphics, excellent sound but is lacking in the control department...here is the breakdown of this AWESOME game!

Graphics 7/10 - Pretty decent graphics, limited character animations and constantly seeing the same enemies drops the graphics score. For a first generation Neo title it still has its graphical charm though!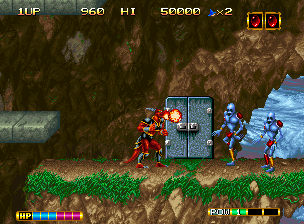 Sound 8.5/10 - I like the sounds and music of this game, overall I think the music is great! The sound effects are pretty good as well. Most of the sounds fall in place in this game.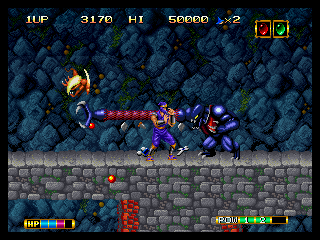 Control 6/10 - VERY FRUSTRATING, I'm a pretty good game player, but the controls are pretty bad. Its VERY hard to dodge certain enemies which makes this game EXTREMELY challenging. I wish you were able to jump off a ladder to dodge an enemy fireball, but no go.

Overall 9/10 - I love this game. This game should be in EVERY Neo gamers library. VERY CHALLENGING, so prepare yourself! A great game to break out in the dead Ohio winter :) Good graphics and great sound. Have fun!
----------------------------------------------
More Reviews of This Game:
by Kazuya_UK - Courtesy of Kazuya's
Forums | Neo Collection | Master List | AES Price Guide | MVS Price Guide
CD Price Guide | Neo Store | Screenshots | Reviews | Home | Email